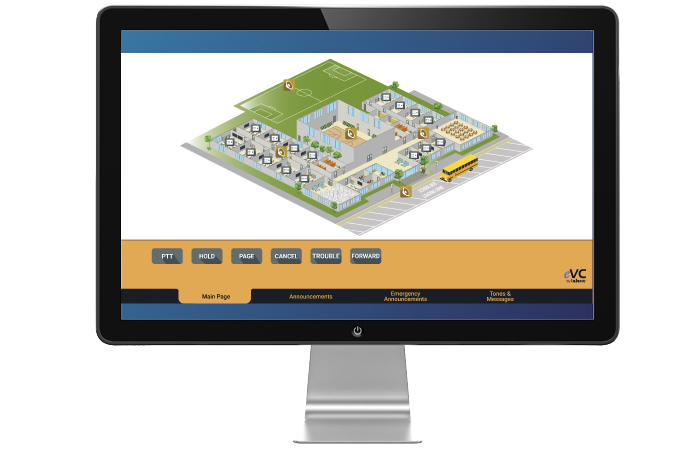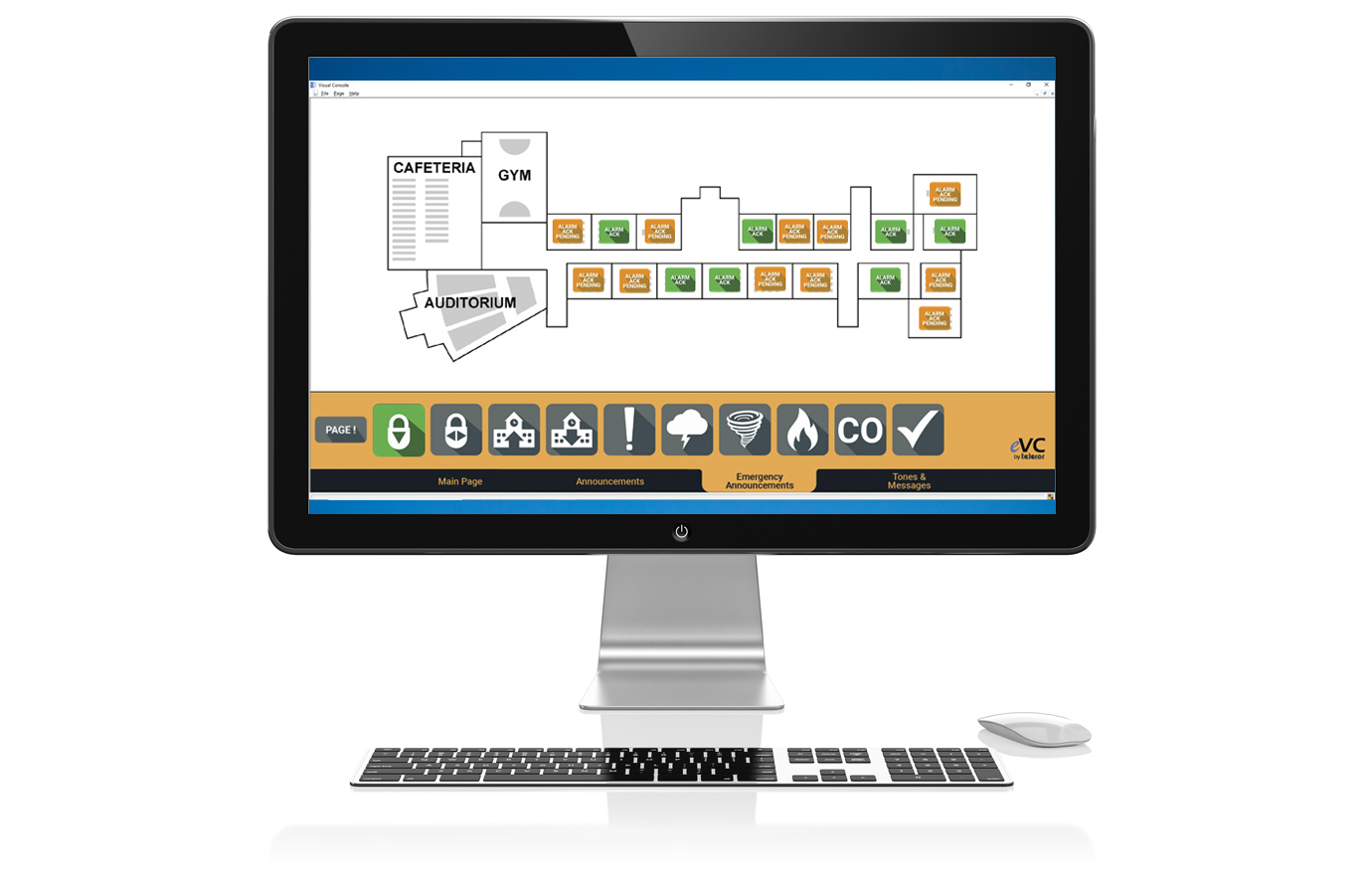 Visual Console
Visual Console™ is an easy-to-use graphical interface that allows for the operation of routine tasks from a PC.
Visual Console™ integrates the functionality of a console into the dynamic framework of a PC. By utilizing an easy-to-use graphical interface, routine call processing, paging, audio program distribution, bell scheduling, as well as emergency operations are all simplified through this Windows®-based application.
Facility floor plans can be displayed on a PC screen, providing a visual overview of the facility at a glance. Operations are performed from the desktop through the use of navigation and action tool bars.
---
We are here to assist you throughout your project life cycle. Let's get started!
Schedule a Webinar
Visual Console: Schedule a Webinar
Visual Console: Schedule a Visit