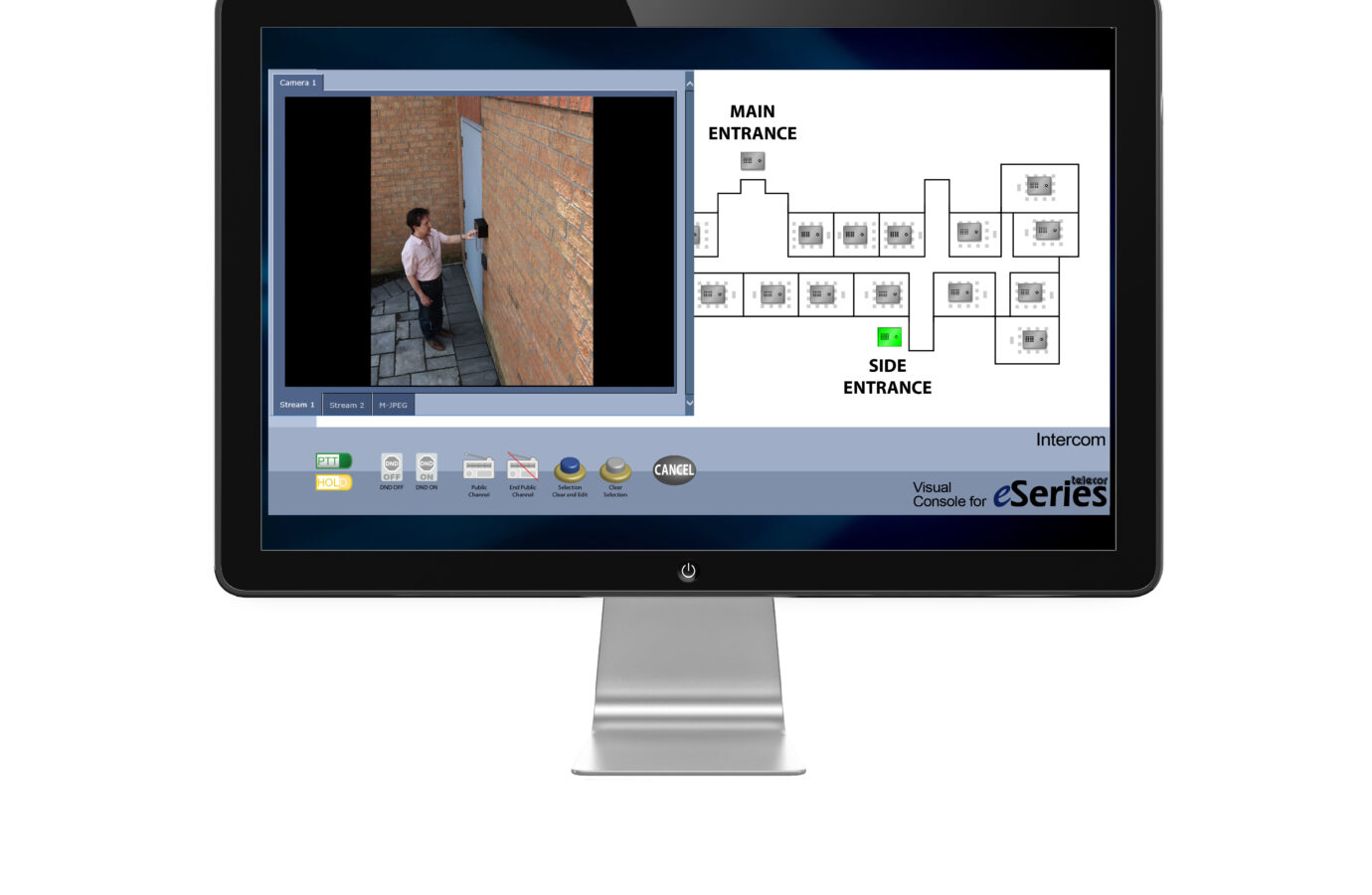 Door Entry
Power over Ethernet intercom stations placed at building entrance points allow visitors to place calls to the control center. Facility floor plans can help quickly pinpoint the location of the caller within a building perimeter or across a campus.
Integrated with your existing CCTV, Visual Console automatically streams a live feed to the control center when the call is answered.
Screen and control building access with video and eSeries intercom. Learn more
---
We are here to assist you throughout your project life cycle. Let's get started!
Schedule a Webinar
Door Entry: Schedule a Webinar
Door Entry: Schedule a Visit