---
A wide range of wired, wireless and IP-based clock systems.
Timekeeping & Synchronization
Telecor's extensive line of timekeeping products offers accurate timekeeping and clock synchronization for a wide range of facilities.
A complete selection of digital and analog secondary clocks are available to suit any application. Time correction and synchronization is provided with the Master Clock, which functions as the central timekeeper in the clock network.
Features
12" or 16" face analog options
2.5" or 4.0" digital display options
12 or 24 hour format
Battery, 24V, 115V, 230V or PoE powered
Automatic Day Light Savings Time adjustment
Wall, ceiling or dual mount options
All-in-One Alert Display
This display combines a speaker, strobe, message and clock/calendar into one, architecturally pleasing device. It reduces overall cost and installation labor for your facility while enhancing communication.
The All-in-One Display is fully supervised and monitored for network connectivity, call destination, and call station connectivity, consistent with the NEMA SB-40 standard for communication systems. The built-in strobe features variable strobe colors and flash rates, so you can customize your message for any event.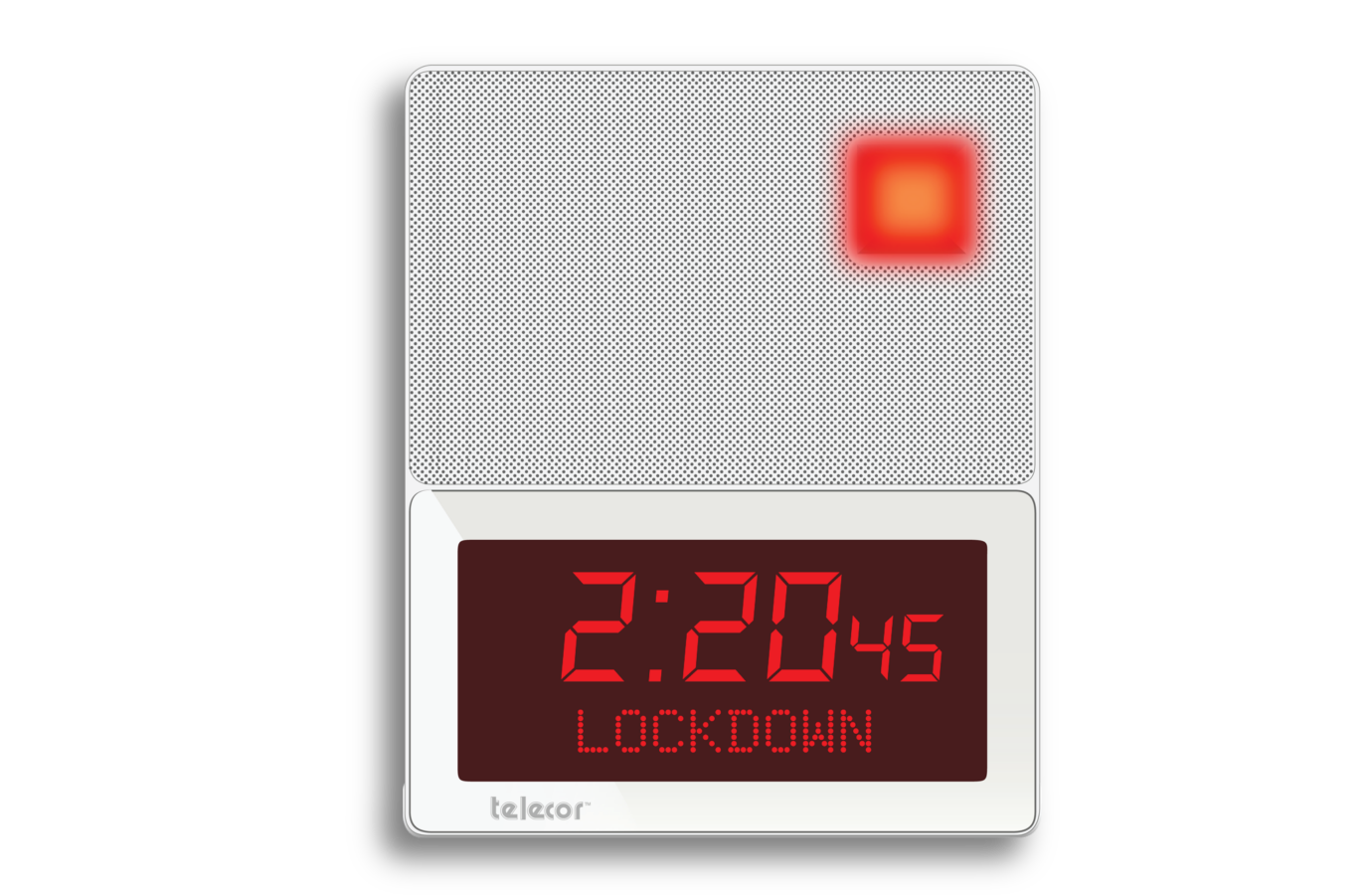 Digital Clocks
Our extensive line makes both time and messages visible from a distance and synchronized on the network.
Digital messaging provides additional visual notification and information. From simple numerical codes to scrolling plain textual messages, digital clocks deliver important messages where they are needed.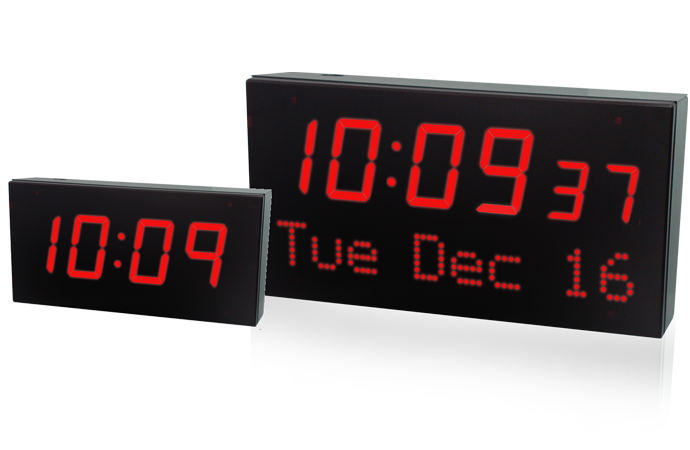 Elapsed Time
The Elapsed Digital Timer provides stopwatch functionality, indicating the elapsed time on a six-digit display. The timer can be used independently or it can reside on a network of secondary clocks.
Timers can be manually controlled using a button panel or activated from an external trigger. Elapsed time functions include the ability to count upwards from zero to 24 hours, as well as counting down to zero from a specific value.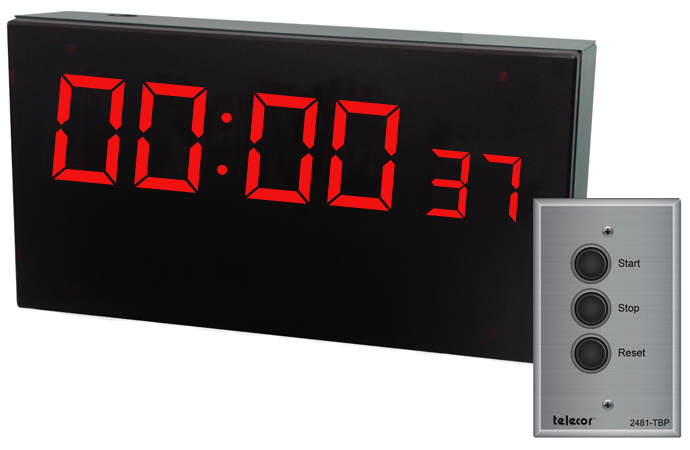 Analog Clocks
Our analog clocks feature large, easy-to-read numerals in 12″ and 16″ face sizes and may be customized with your logo. Finish options include standard epoxy power coat, cherry wood or aluminum.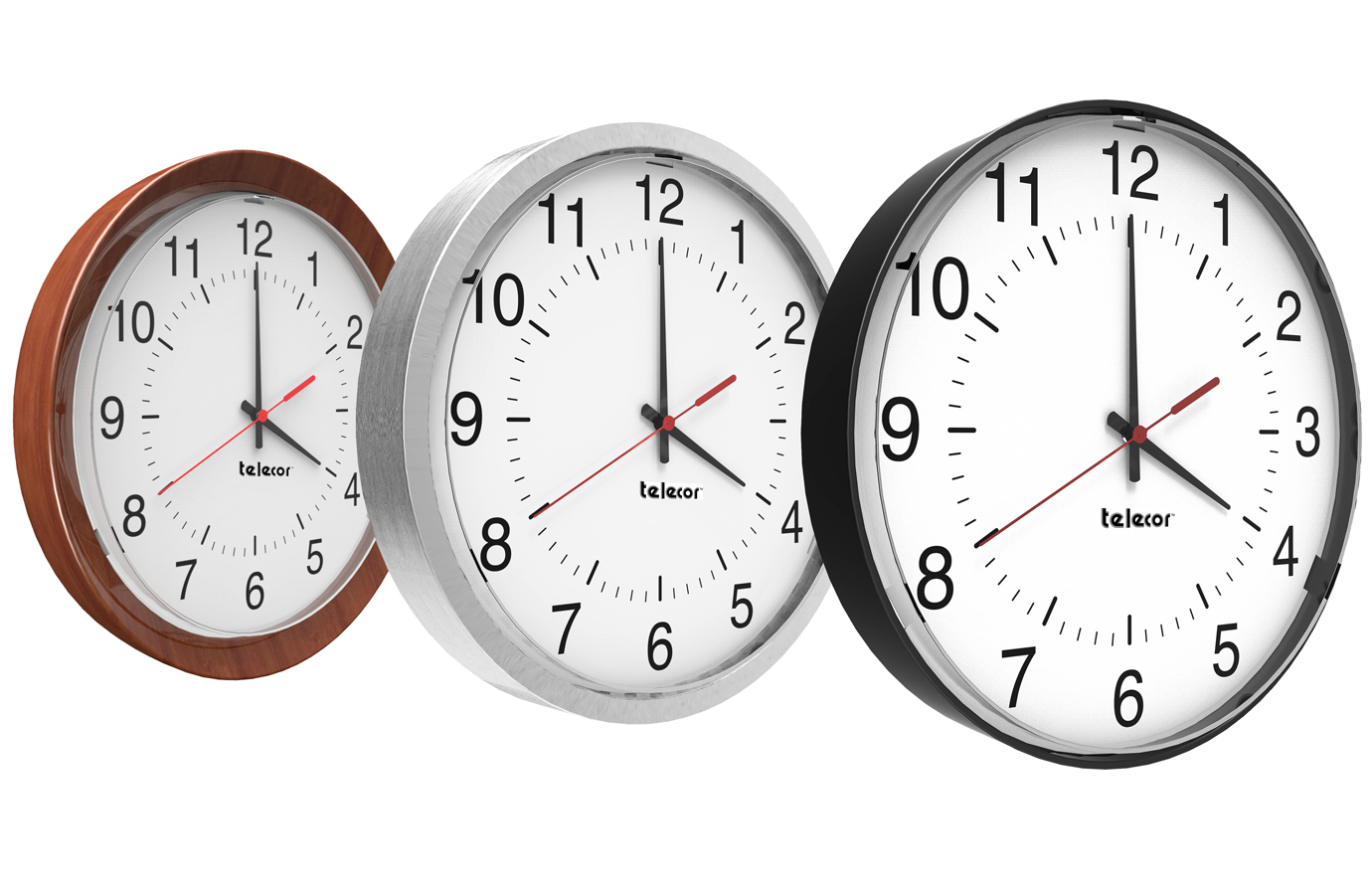 ---
We are here to assist you throughout your project life cycle. Let's get started!
Schedule a Webinar
Clocks & Messaging: Schedule a Webinar
Clocks & Messaging: Schedule a Visit