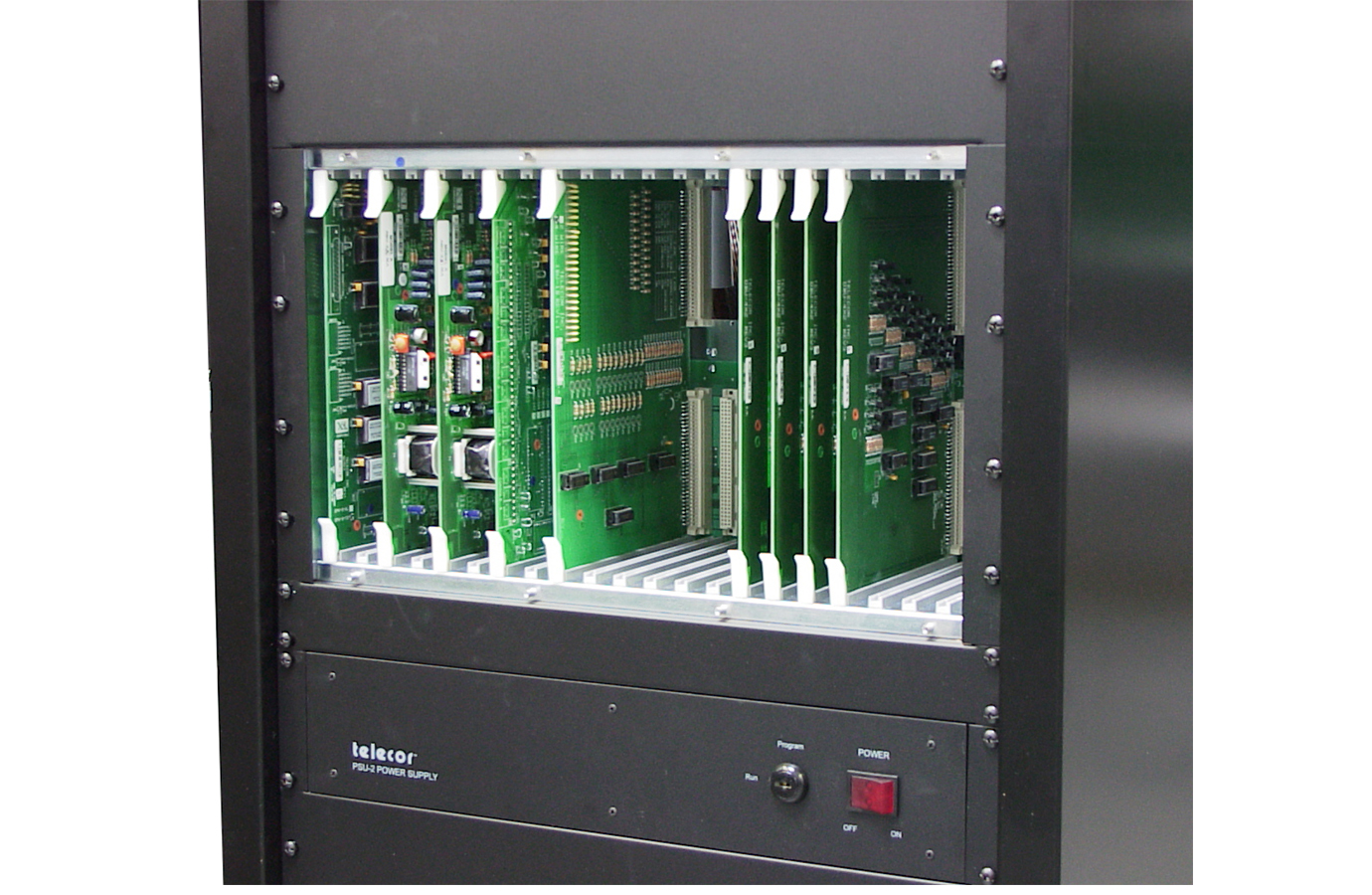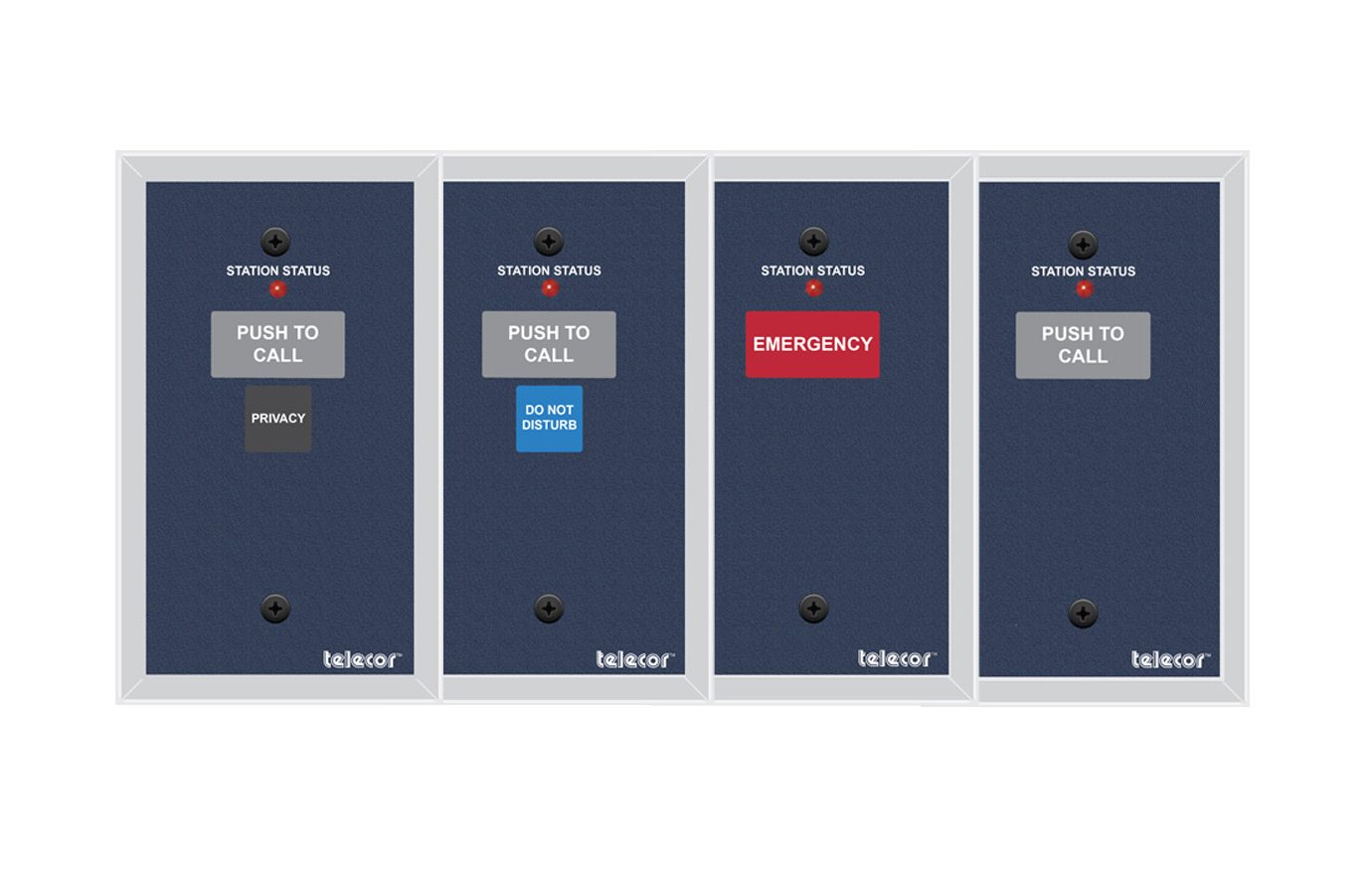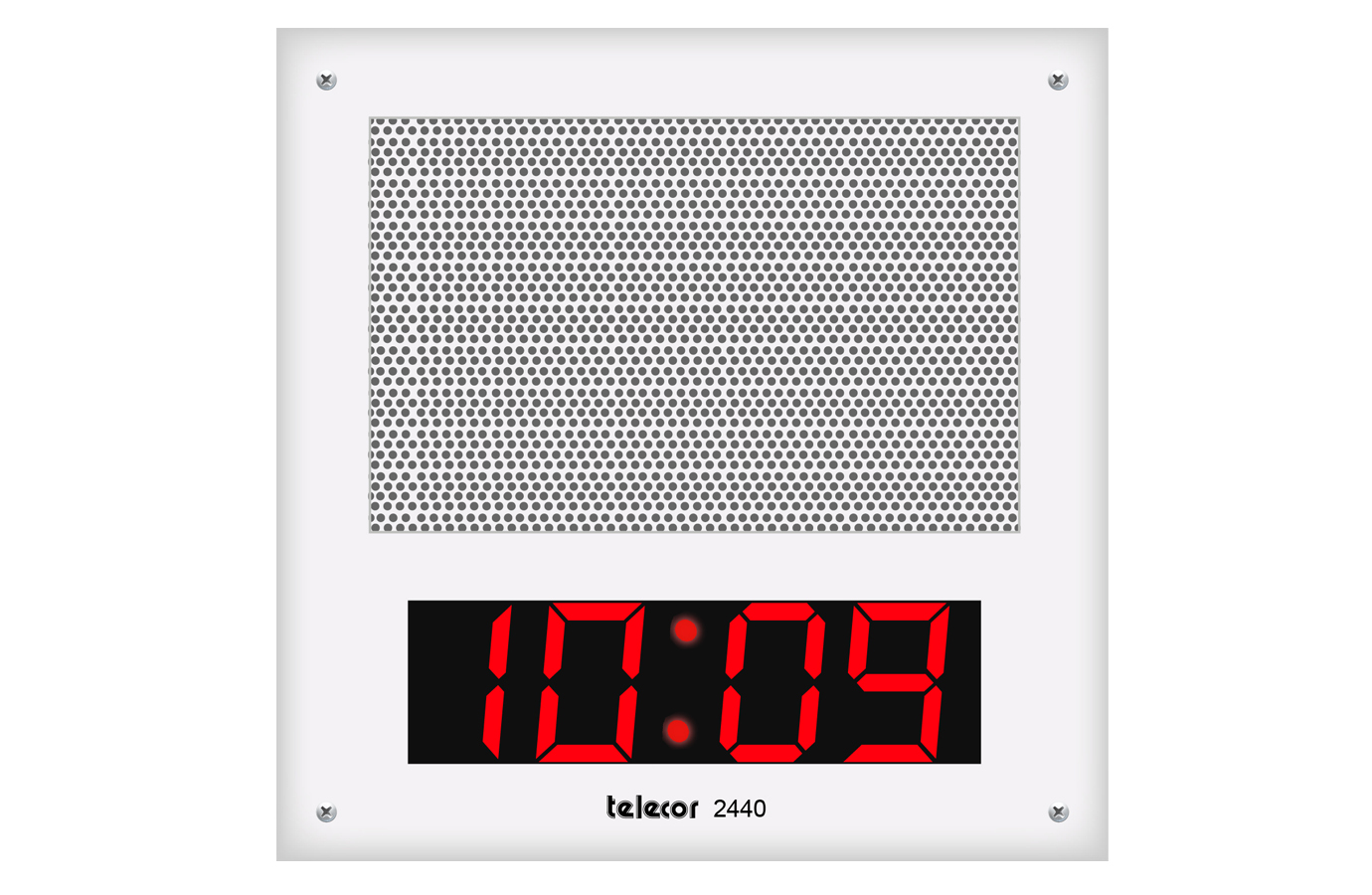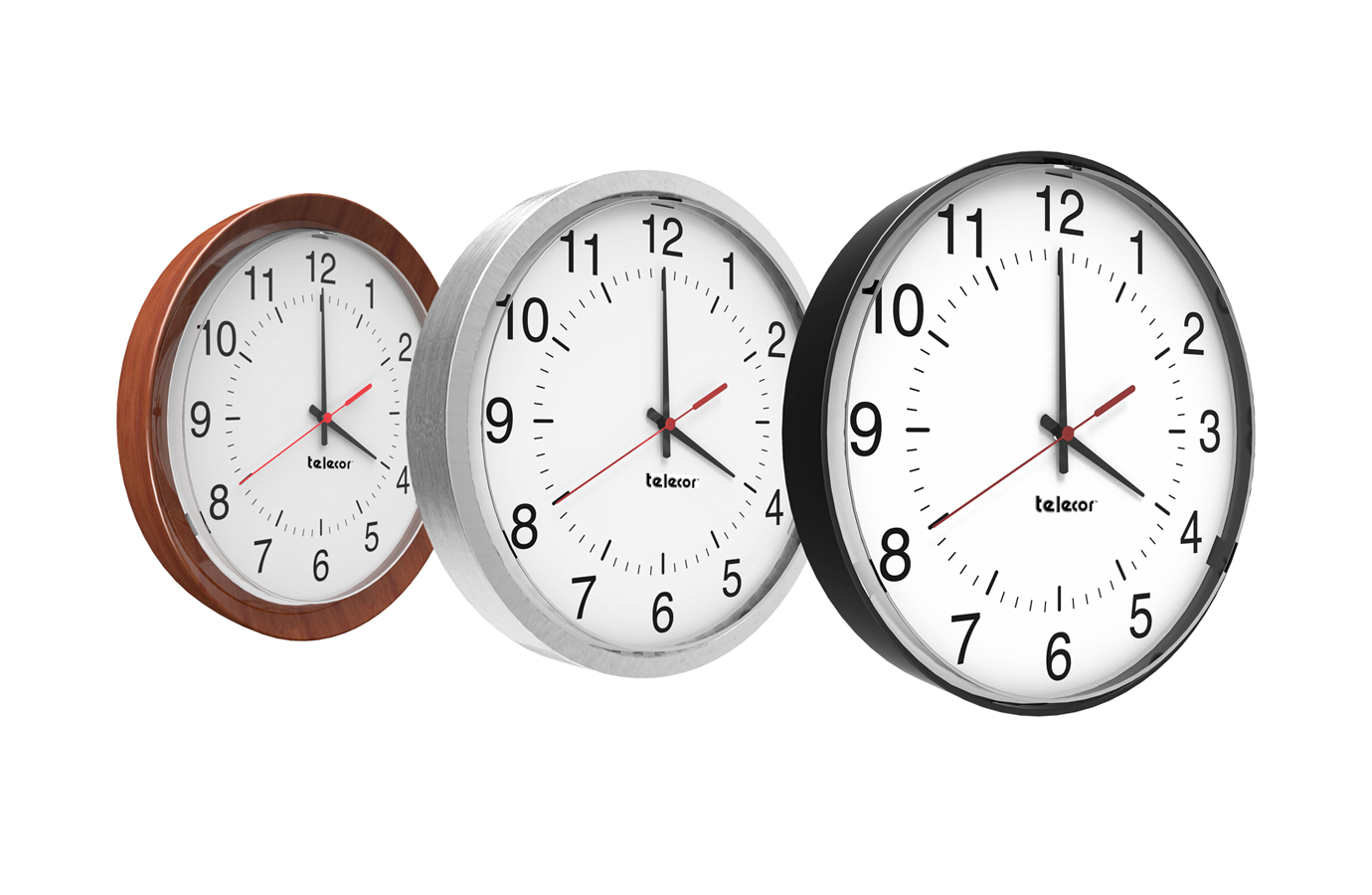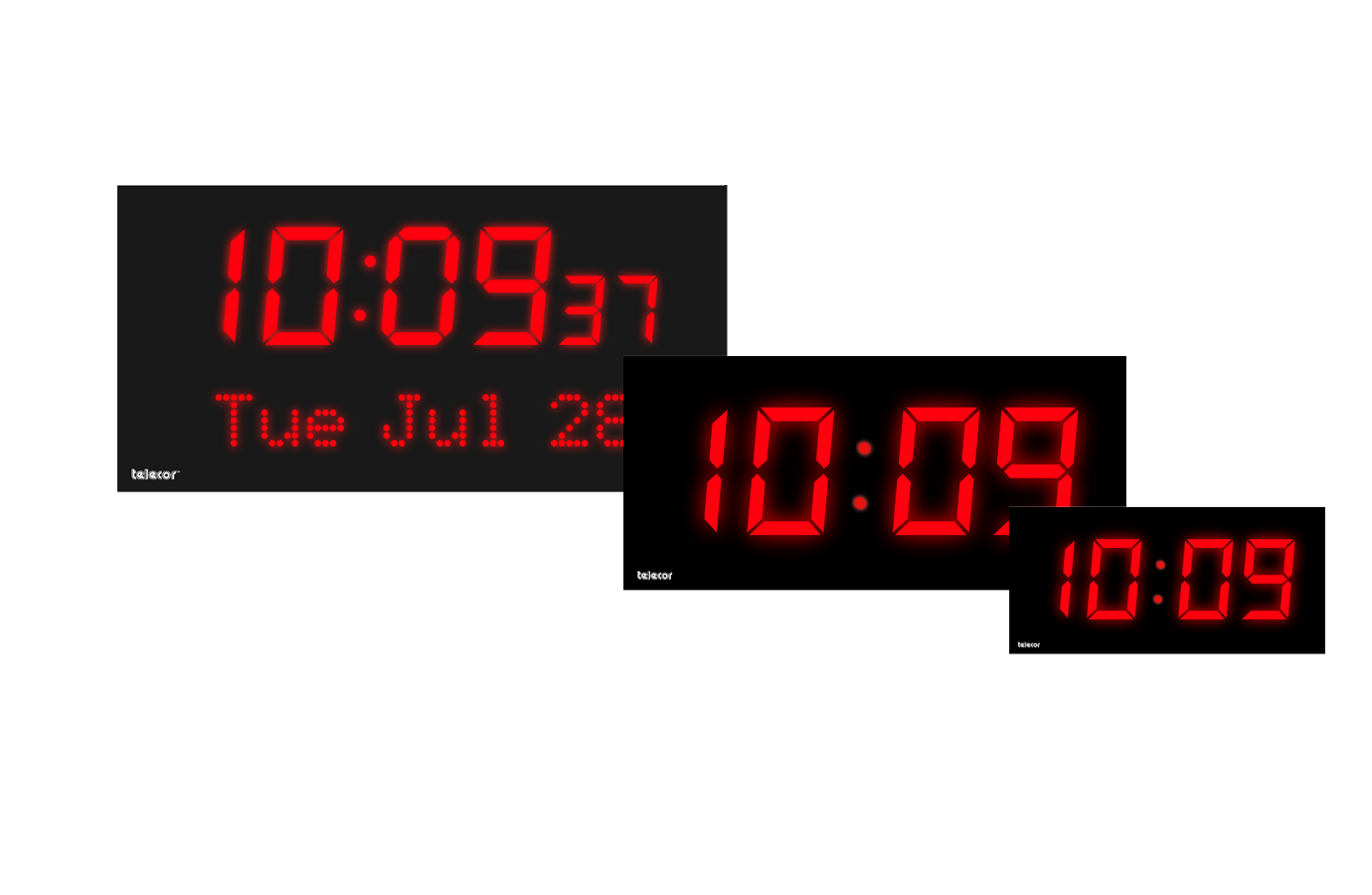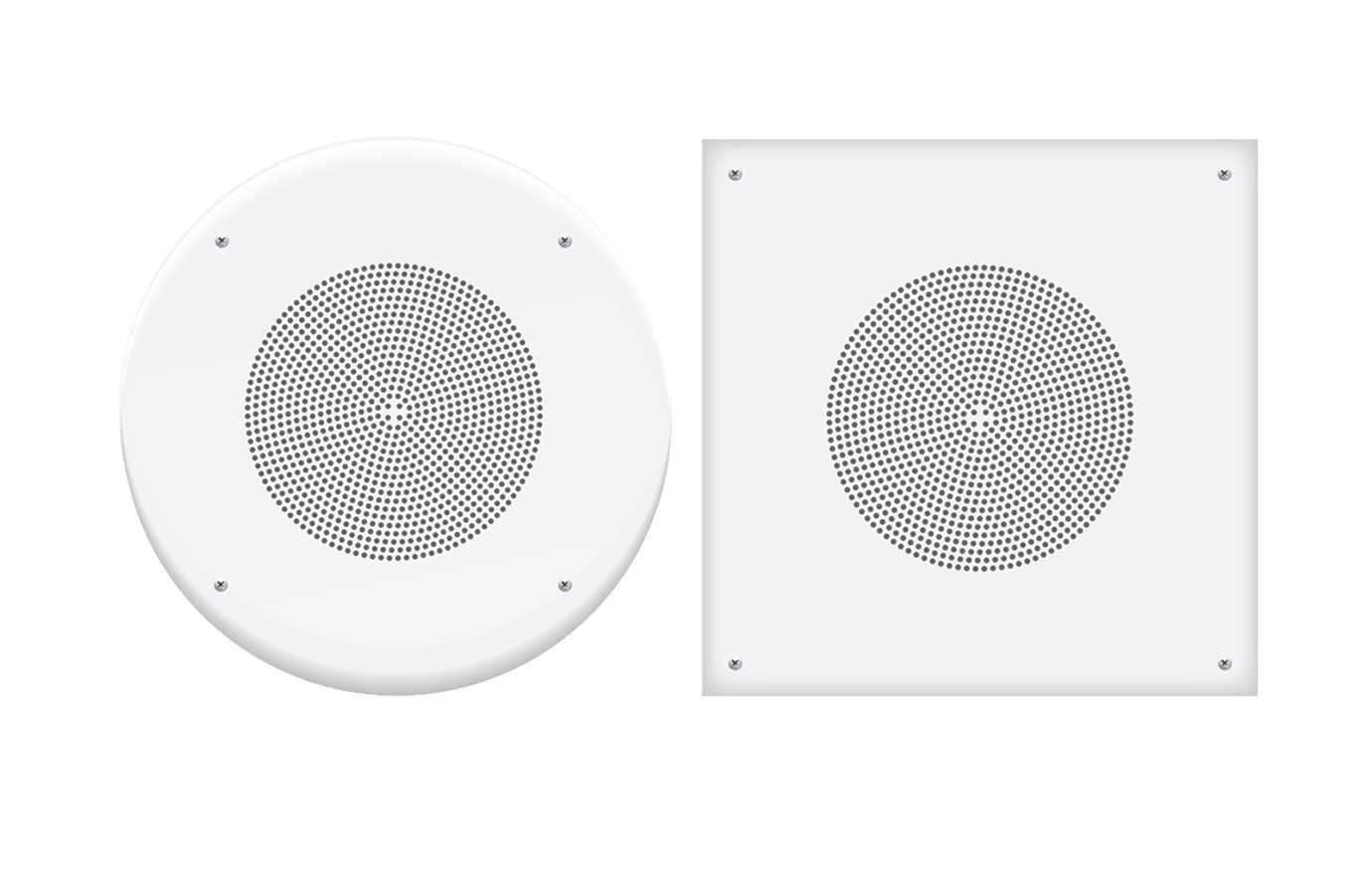 T2/XL
An all-in-one communication system, Telecor's T2/XL™ systems provide intercom, public address, music broadcast, digitally stored announcements and duplex telephones utilizing traditional 2-wire and 4-wire analog field stations and speakers. The system integrates with IP gateways providing the ability to network multiple buildings over a facility's LAN.
Additionally, an integral master clock transmits time tone signaling for class changes and synchronizes the facility's clocks.
---
Conventional technology to utilize existing 2-wire and 4-wire devices.
The T2 system is designed to accommodate large facilities, while the XL provides an identical feature set but scaled to size, making it compact enough to wall mount.
The XL manages up to 150 analog station devices making it ideal for the small to medium sized applications. Integration with Telecor's IP modules provides expansion beyond 150 devices.
The T2 utilizes a 19" modular platform, providing scalability beyond 500 analog station devices. Additional expansion is made possible with Telecor's IP Module, which also allows the system to reside on a facility's network. Paging modules make the T2 ideal for large multi-zone public address applications.
Features
Uploadable firmware updates
Modular architecture for easy expansion and serviceability
Built-in Master Clock
Browser-based remote configuration
Two-way intercom voice communications
KSU/PBX telephone system integration
CAT5 wiring directly to classrooms
Consistent with NEMA SB40 requirements
Supervised call-in devices with privacy, do not disturb and message waiting features
Six programmable levels of call-in priority
---
---
We are here to assist you throughout your project life cycle. Let's get started!
Schedule a Webinar
T2/XL: Schedule a Webinar