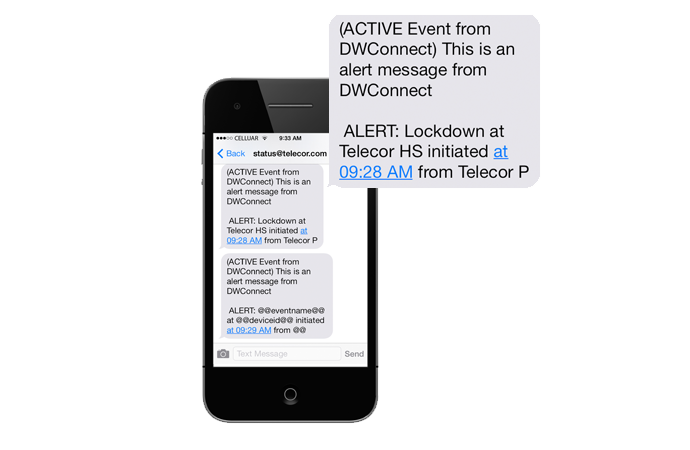 DWConnect
DWConnect™ automatically sends notifications to predefined groups of people responsible for dealing with situations.
As a targeted wide-area Distributed Recipient Mass Notification System (DRMNS) DWConnect™ serves as an additional layer of secure communications to eSeries™ system solution.
DWConnect automatically distributes notifications when an emergency or noteworthy event occurs at a facility.
Notifications can be sent by text or email to a pre-defined group of persons responsible for managing critical situations.
Local computers and wireless devices are accessed by the server, which provides timely notifications to subscribers during events.
The software can easily be integrated with existing systems and technology adding an extra layer of seamless communication to your day-to-day and emergency communication plan.
---
We are here to assist you throughout your project life cycle. Let's get started!
Schedule a Webinar
DWConnect: Schedule a Webinar
DWConnect: Schedule a Visit