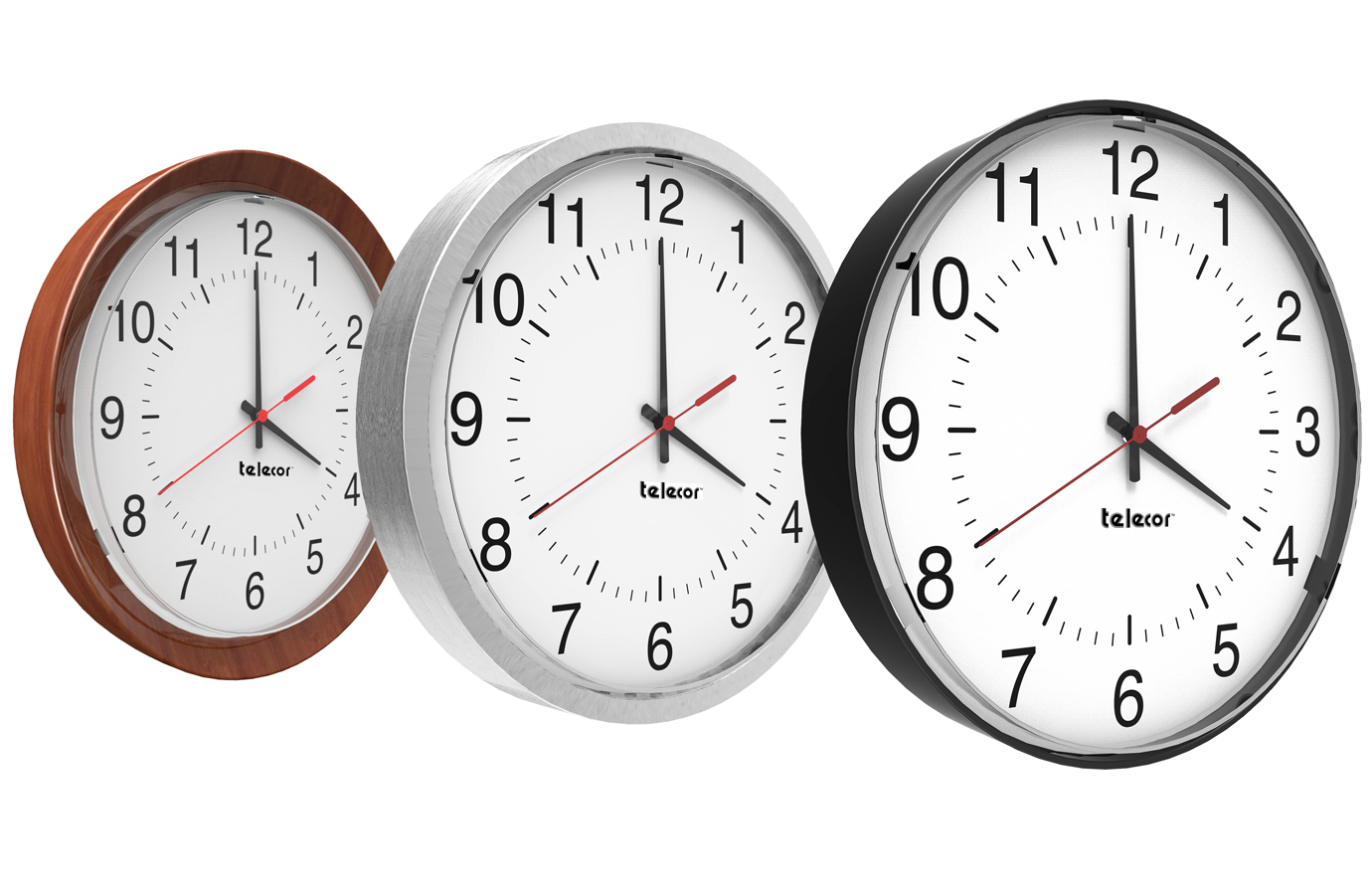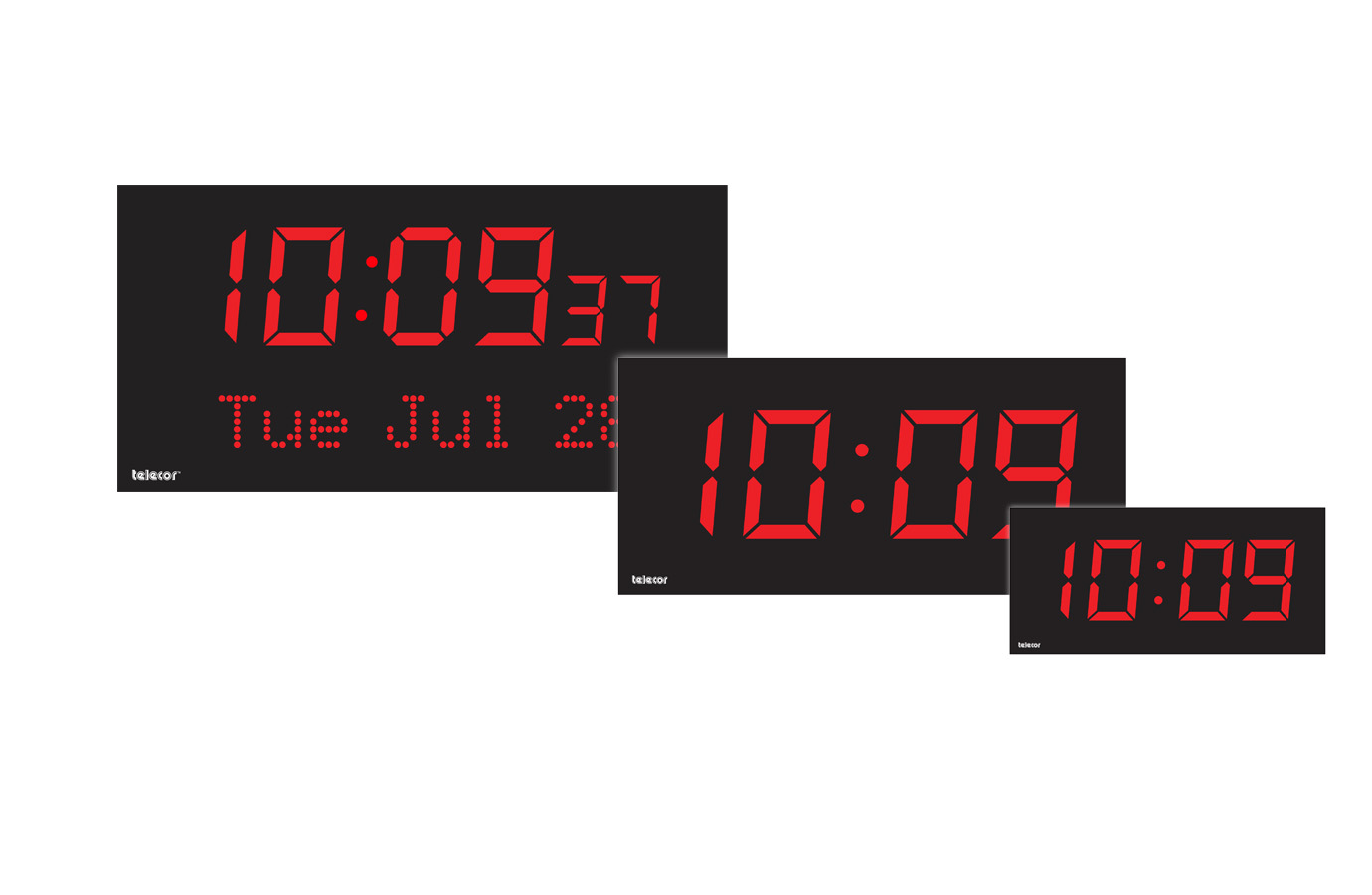 Timekeeping
Telecor's extensive line of timekeeping products offers accurate timekeeping and clock synchronization for a wide range of facilities. A complete selection of digital and analog secondary clocks are available to suit whichever application is required of a facility. Time correction and synchronization is provided with the Master Clock, which functions as the central timekeeper in the clock network.
---
A broad range of wired and wireless and IP-based clock systems.
Telecor analog clocks feature large, easy-to-read numerals in 12" and 16" face sizes. Digital models feature high-visibility LED Displays and are available in 2.5" and 4" character sizes. Various models display the time with either four digits (HH:MM) or six digits (HH:MM:ss).
Telecor's Digital Calendar Clocks simultaneously displays both the current time and date. When used with Telecor's communications systems the matrix array also displays text messages making it ideal for visual alerts.
To synchronize the time, the clocks are connected to an independent time source. This source can be a master clock, network or Internet time server, computer time, or GPS. Wireless clocks receive time signals from a wireless transmitter or from other wireless clocks.
Features
Wall, ceiling or dual mount options
24 Volt, 115Volt, battery or PoE power options
12 or 24 hour display formats
Analog clocks available in plastic, aluminum or cherry wood finish
---
---
We are here to assist you throughout your project life cycle. Let's get started!
Schedule a Webinar
Timekeeping: Schedule a Webinar
Timekeeping: Schedule a Visit