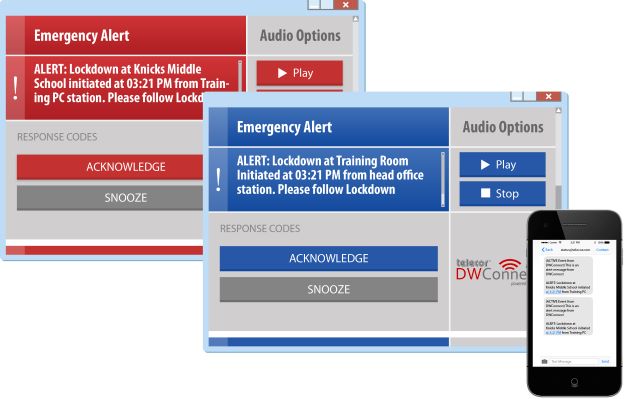 Emergency Notification & Response
Provide quick response in critical situations. Automatically send messages by text, email and computer screen pop-ups to a predefined group of people responsible for handling critical situations.
Designed for education, healthcare, corrections, commercial, industrial and transportation applications. Be confident recipients will get the message so they can respond quickly in any situation.
---
We are here to assist you throughout your project life cycle. Let's get started!
Schedule a Webinar
Emergency Notification & Response: Schedule a Webinar
Emergency Notification & Response: Schedule a Visit