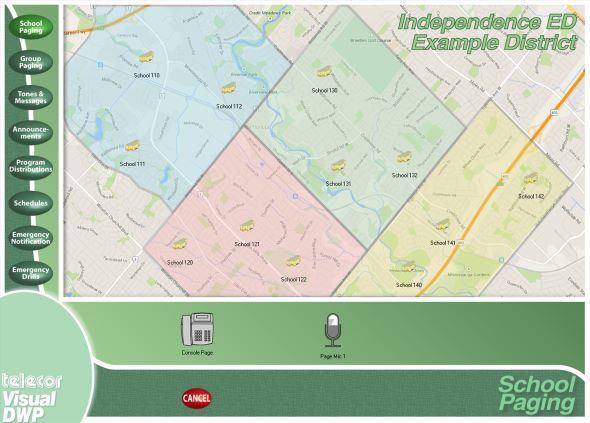 District Wide Paging
Carry out paging and audio operations from a district office to schools throughout the district or to building complexes citywide. The graphical user interface provides quick, easy, one-touch operation.
Designed for education, healthcare, corrections, commercial, industrial and transportation environments. Broadcast announcements to multiple facilities simultaneously.
---
We are here to assist you throughout your project life cycle. Let's get started!
Schedule a Webinar
District Wide Paging: Schedule a Webinar
District Wide Paging: Schedule a Visit