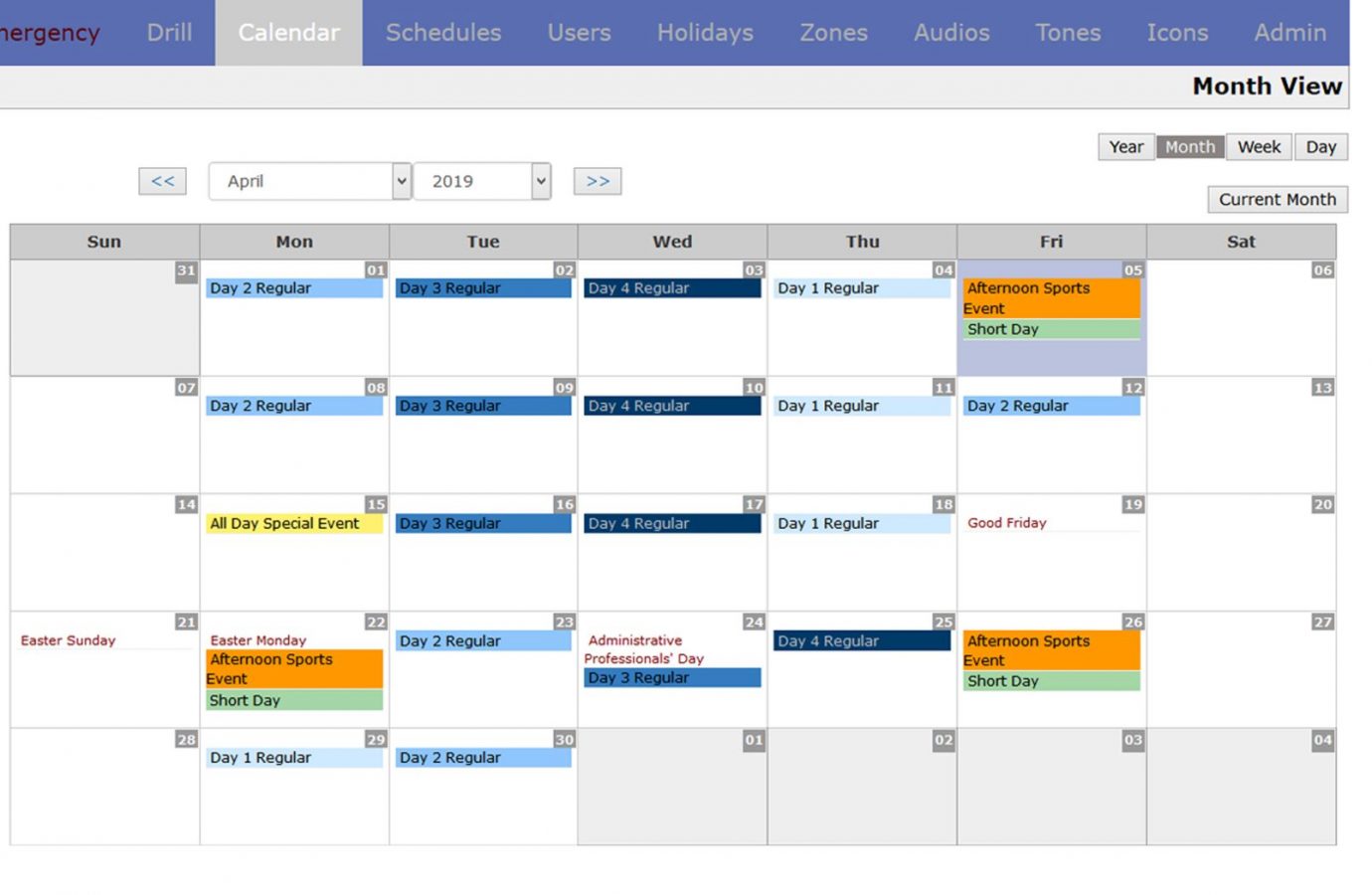 Bell Schedules
Create and manage bell schedules for typical elementary, middle or high school days. Quickly and easily turn schedules on and off for holidays and special event days. Customize schedules for employee work days.
Designed for education, corrections, commercial and industrial applications. Count on occupants being clearly notified of events.
---
We are here to assist you throughout your project life cycle. Let's get started!
Schedule a Webinar
Bell Schedules: Schedule a Webinar
Bell Schedules: Schedule a Visit