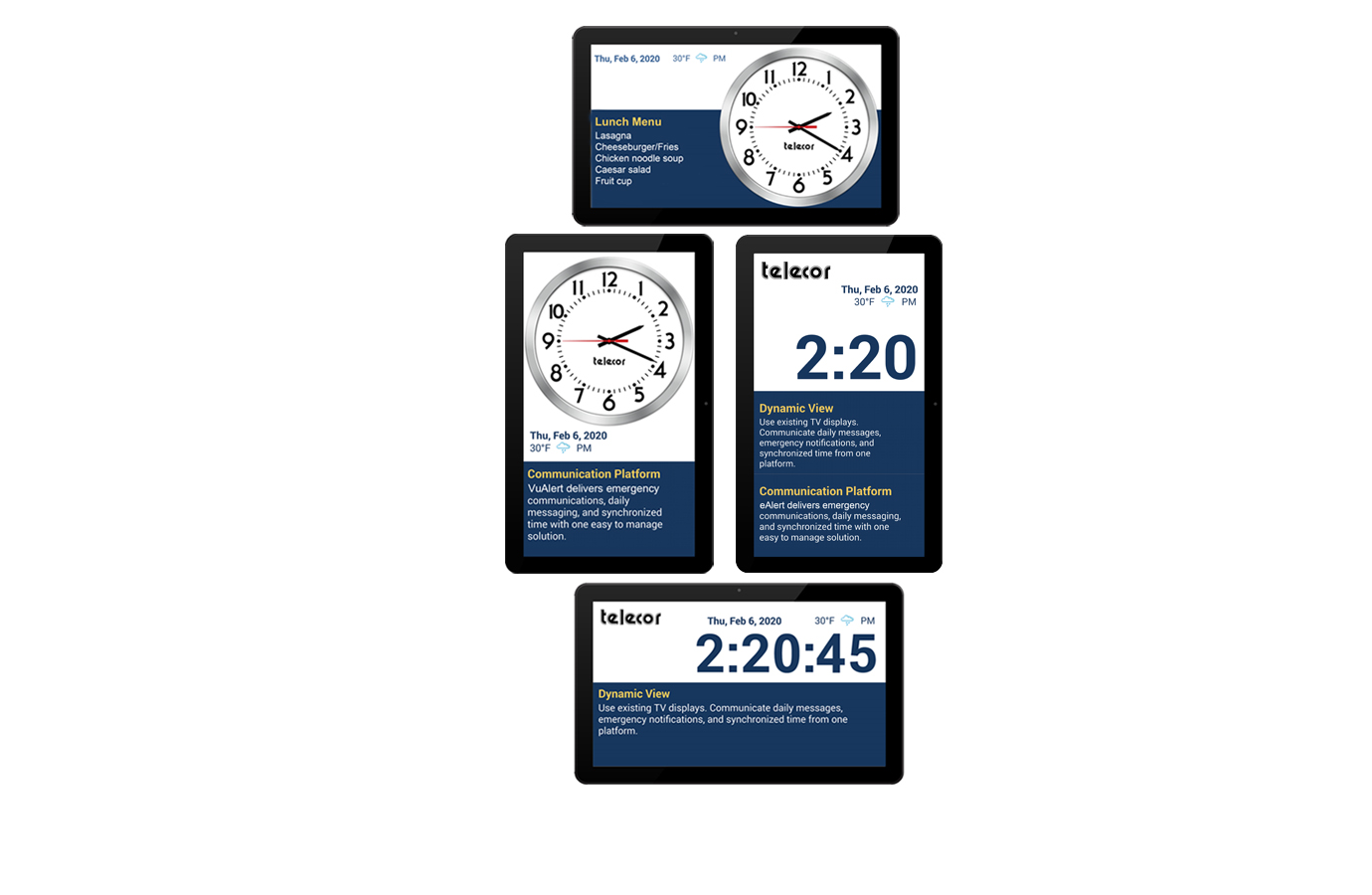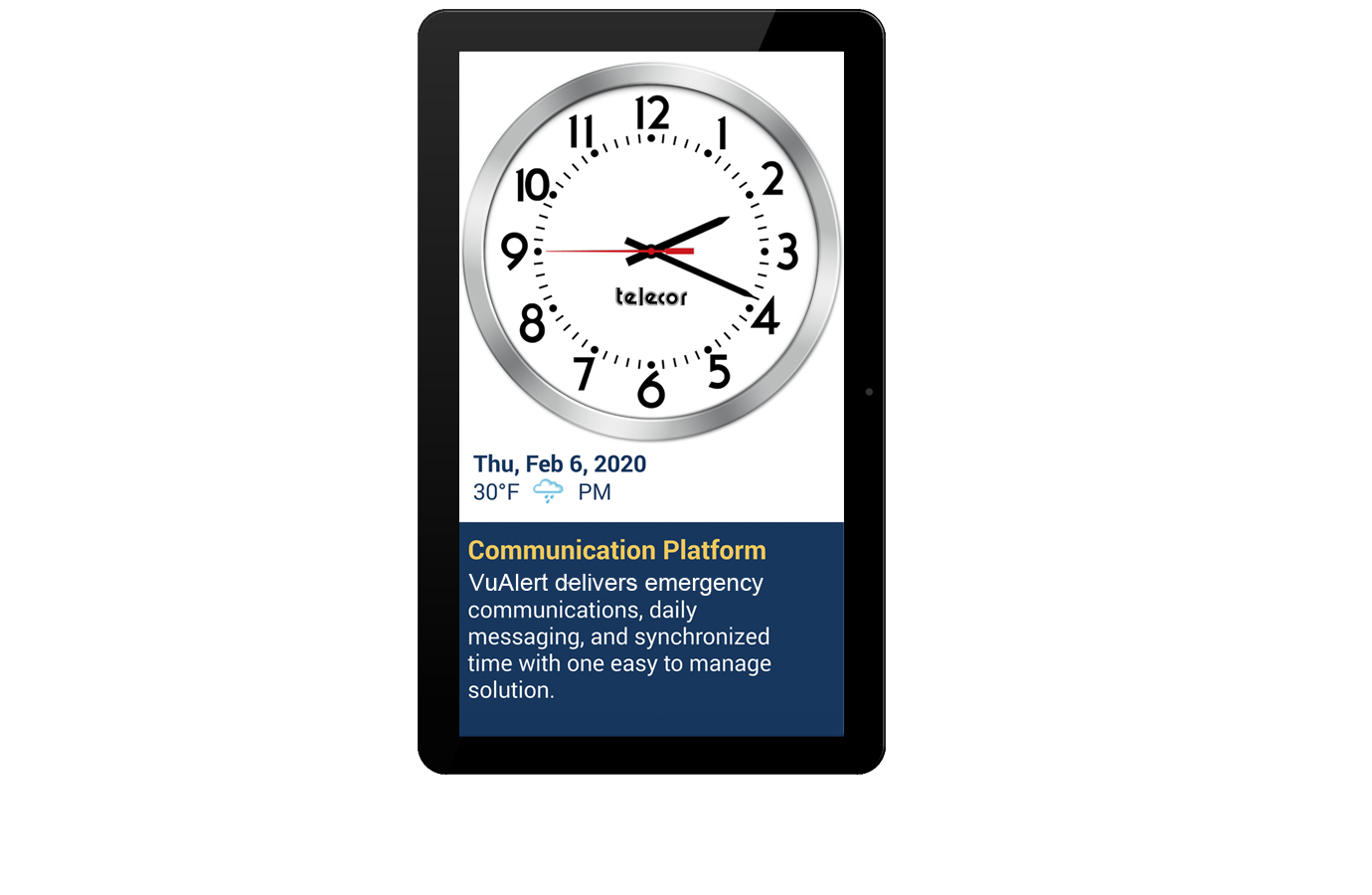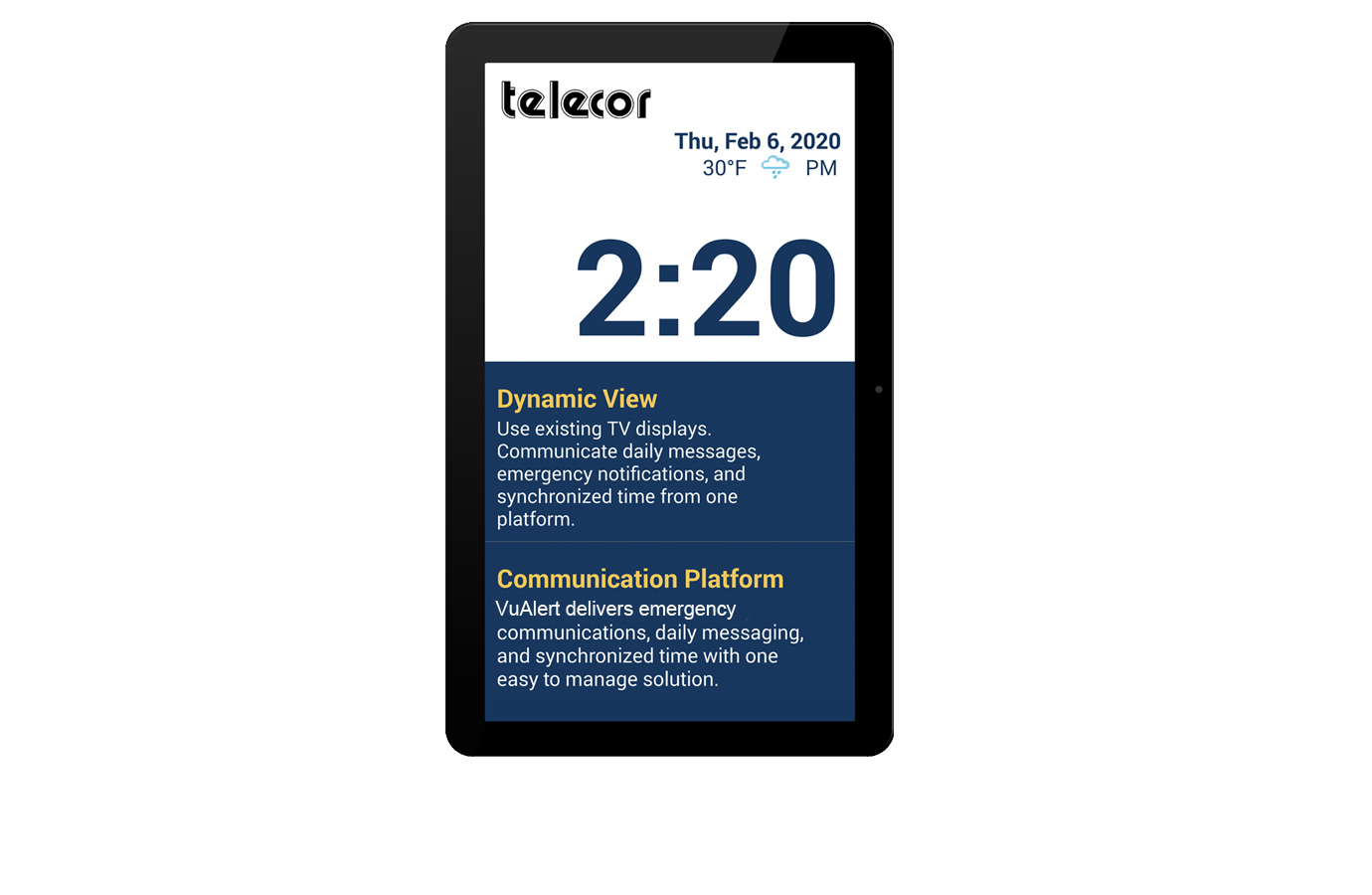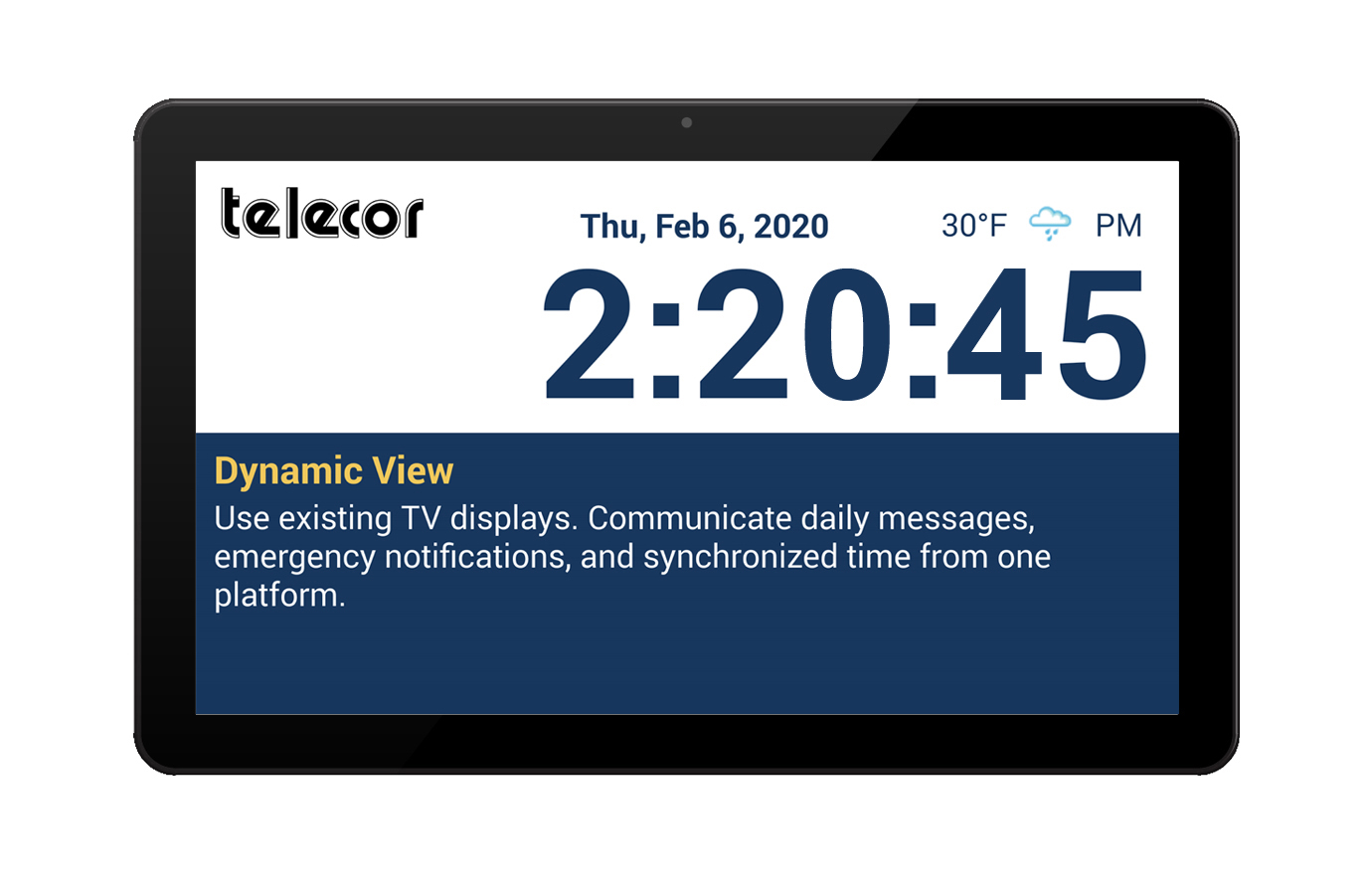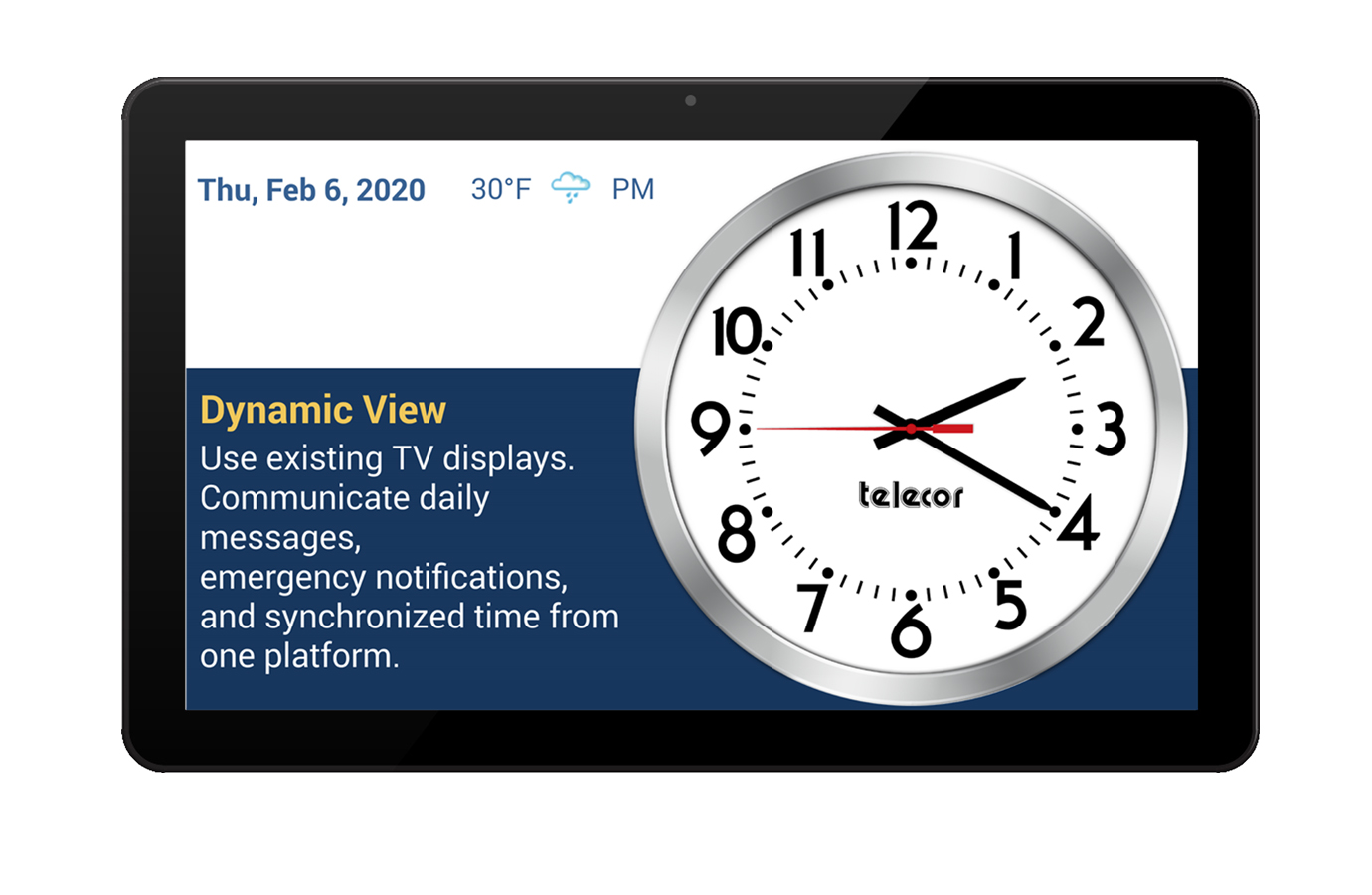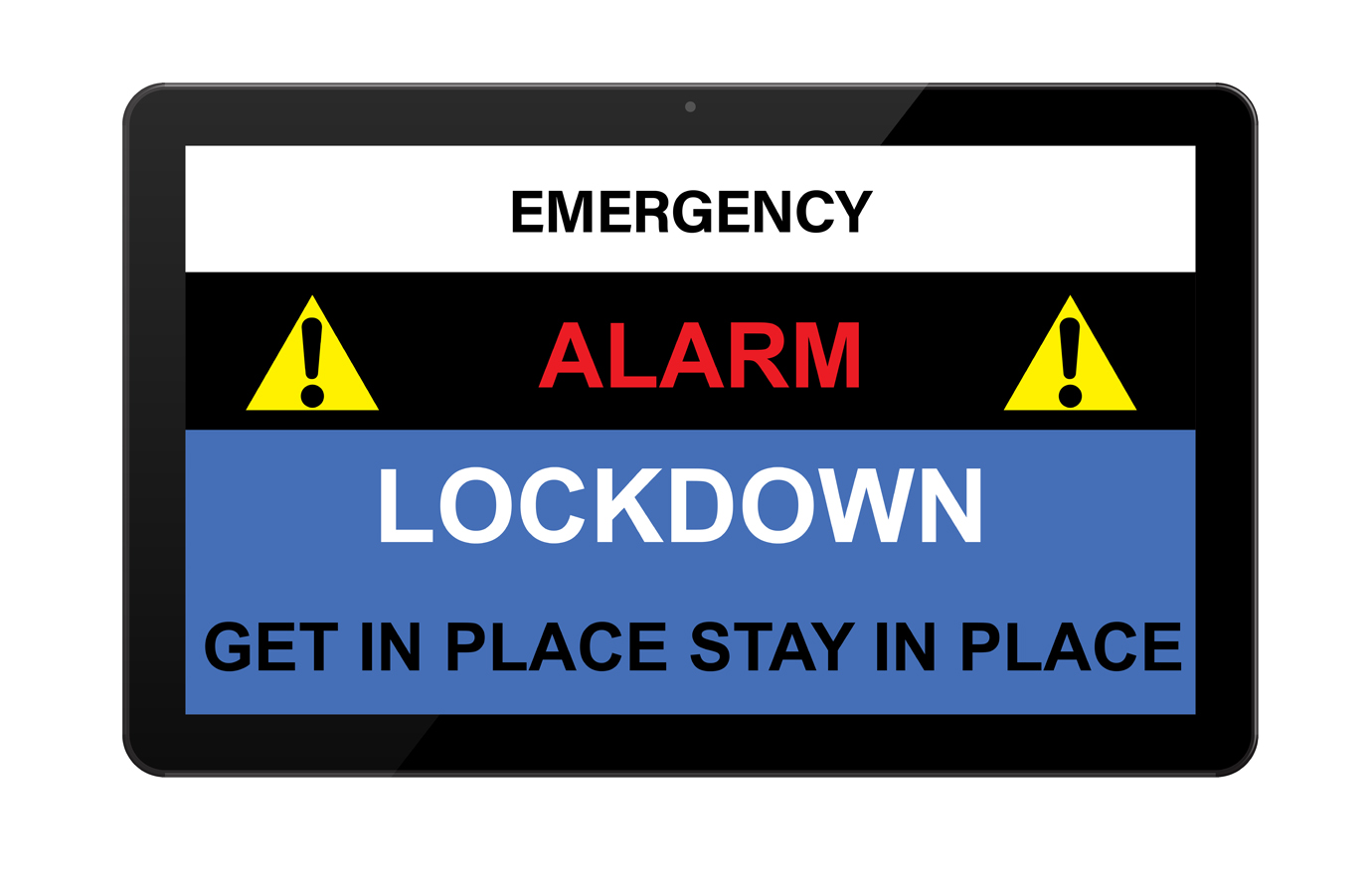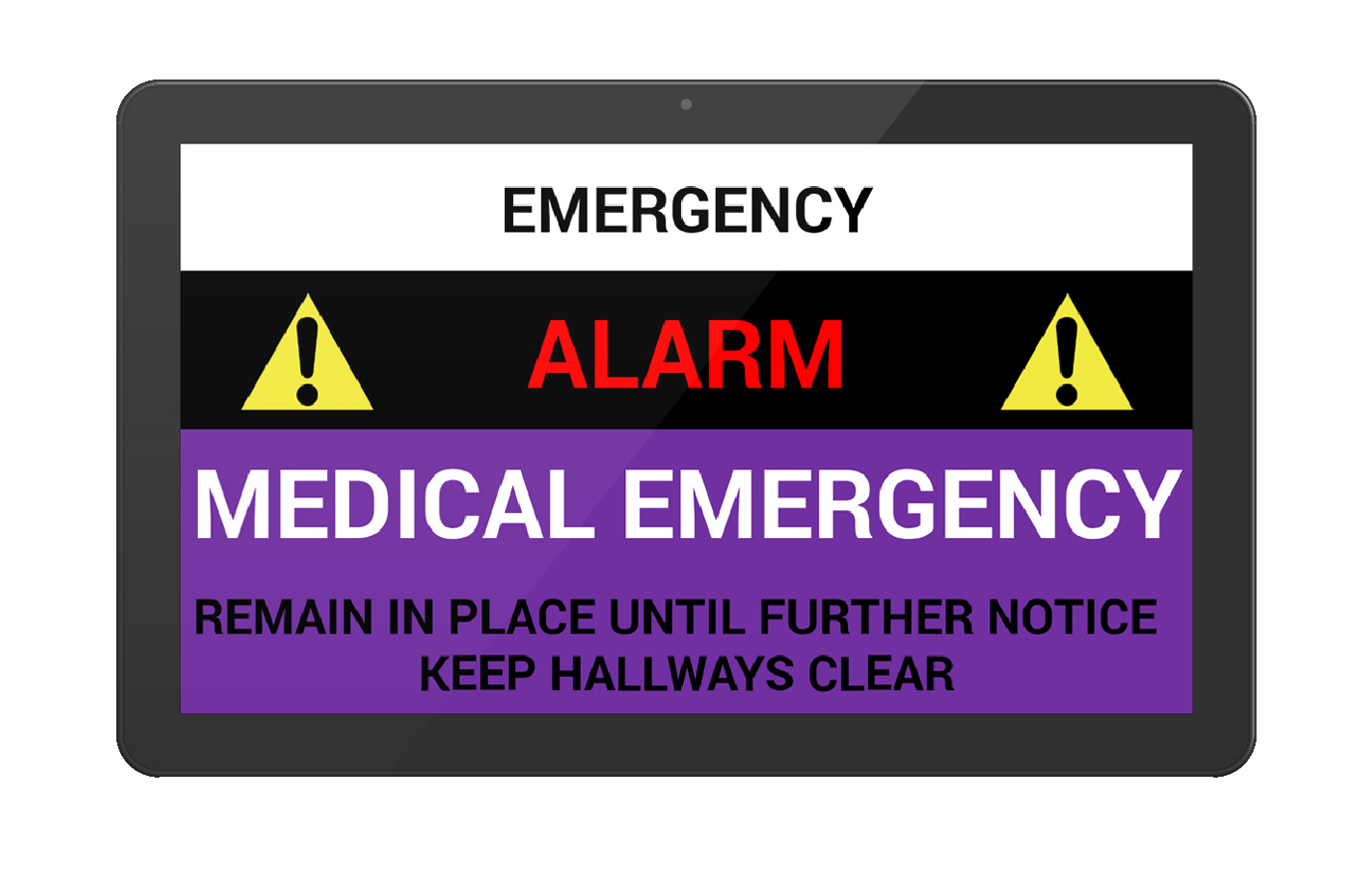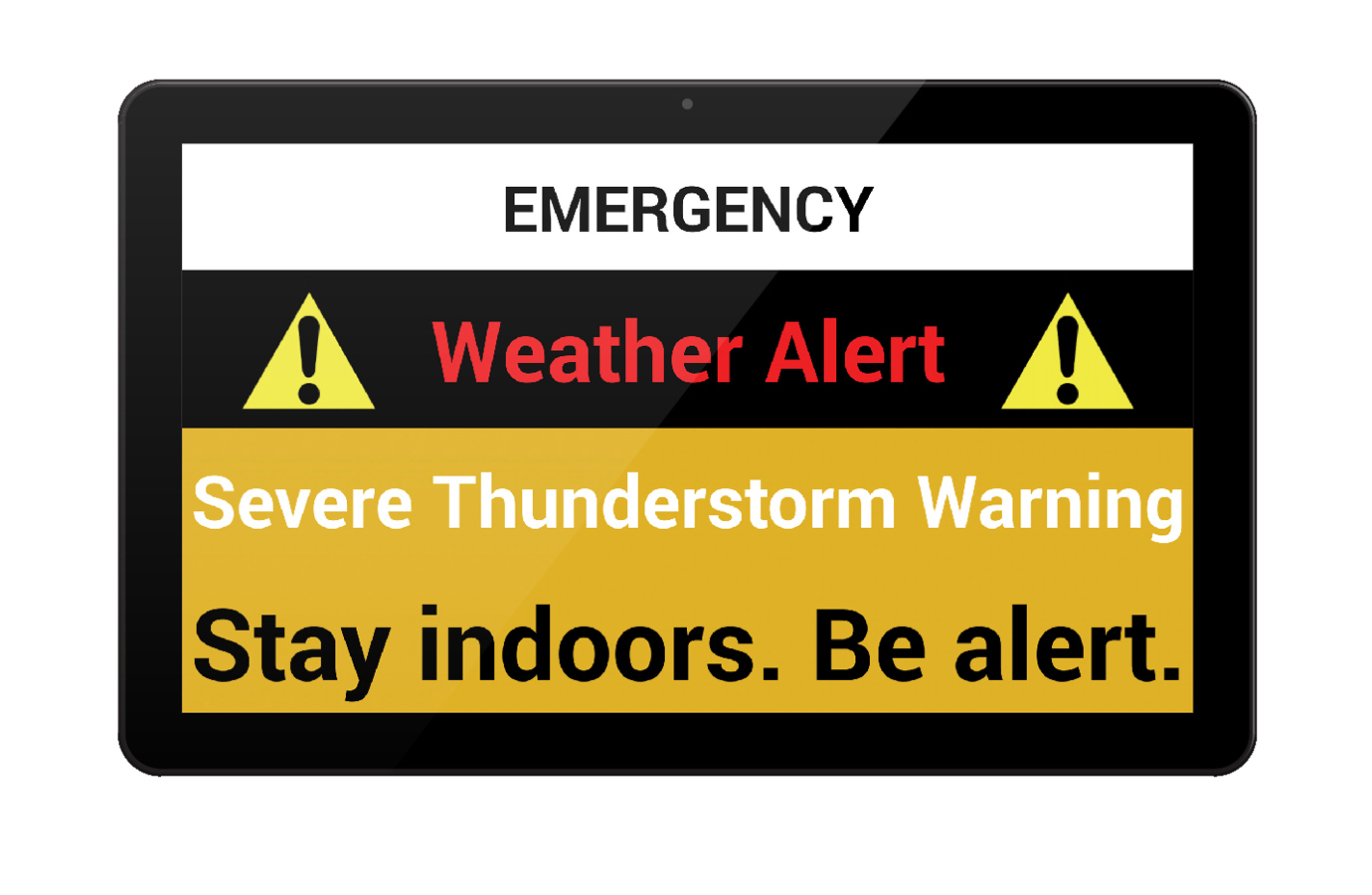 VuAlert
VuAlert is a communications platform that displays routine information, emergency alerts and synchronized time on full-color HDTV screens.
Current time is shown in either digital or analog format which is synchronized to a cloud-based management portal.
---
Attractive high-definition display for getting your message out.
Designed for high visibility, these displays can be installed in portrait or landscape orientation. Layouts, backgrounds and colors are customizable to match facility themes.
Displays receive local live weather and severe weather alerts from the National Weather Service.
Emergency alarms from Telecor's eSeries and TII/XL communications systems can be integrated into VuAlert. This provides a comprehensive network to broadcast both visual and audio notifications for any facility.
Features
Portrait or landscape orientation
Analog or digital clock display
Displays live weather advisories and alerts
Customizable backgrounds and color schemes
Unique messages can be assigned to groups of displays
Trigger alarms from external inputs
Cloud-based synchronization and web-based management
Integrate with Telecor eSeries and TII/XL systems
---
---
We are here to assist you throughout your project life cycle. Let's get started!
Schedule a Webinar
VuAlert: Schedule a Webinar
VuAlert: Schedule a Visit