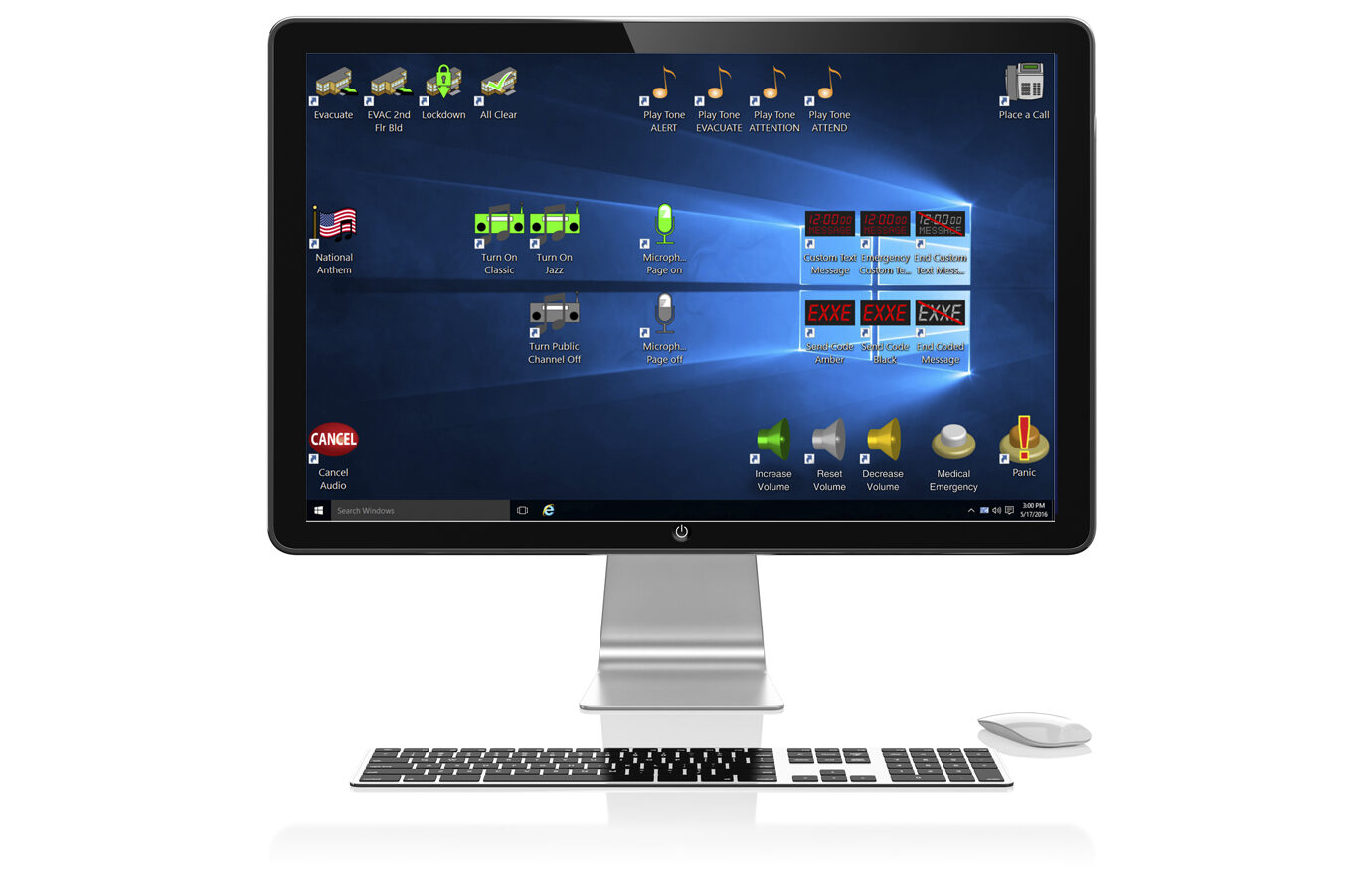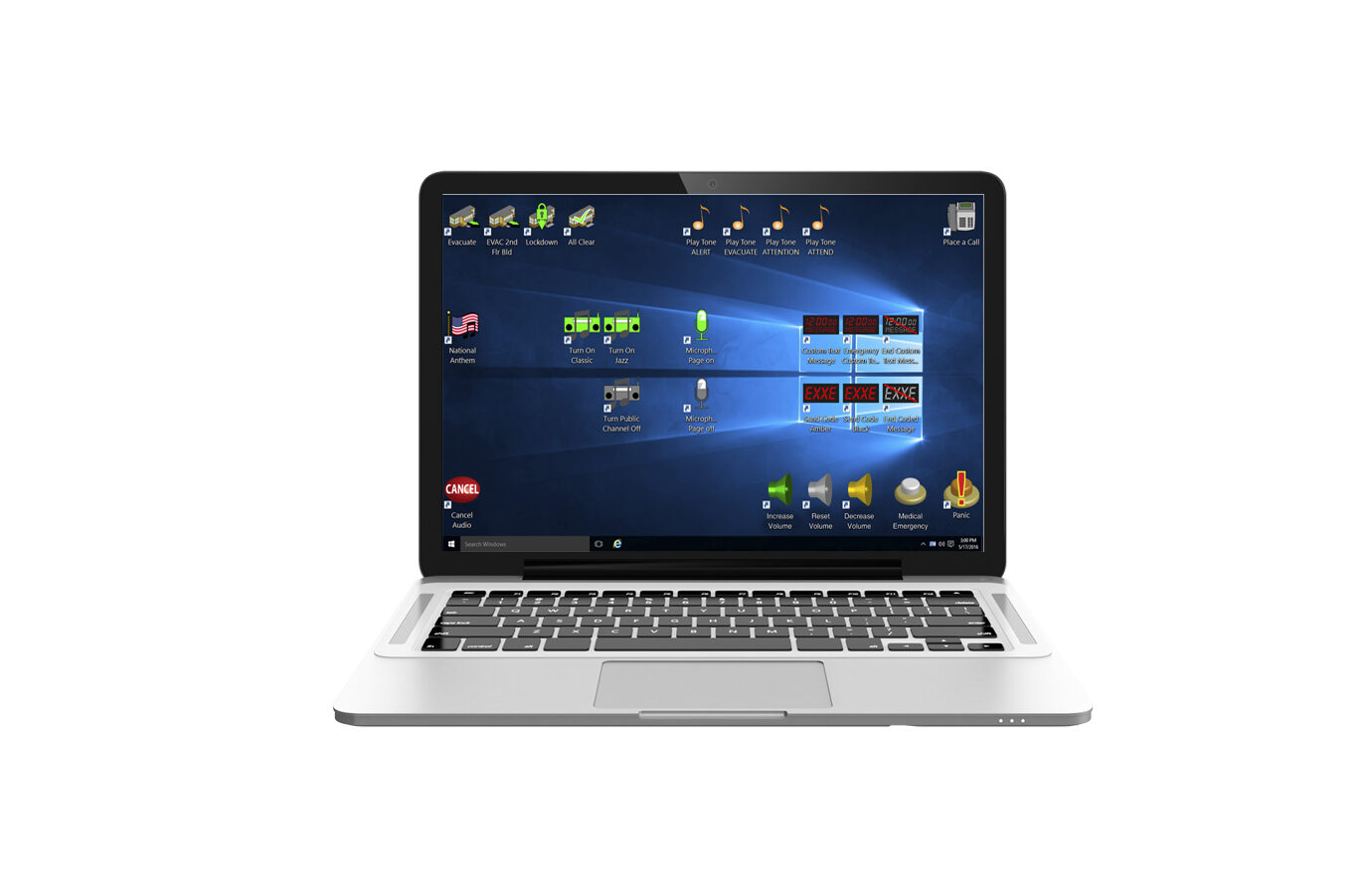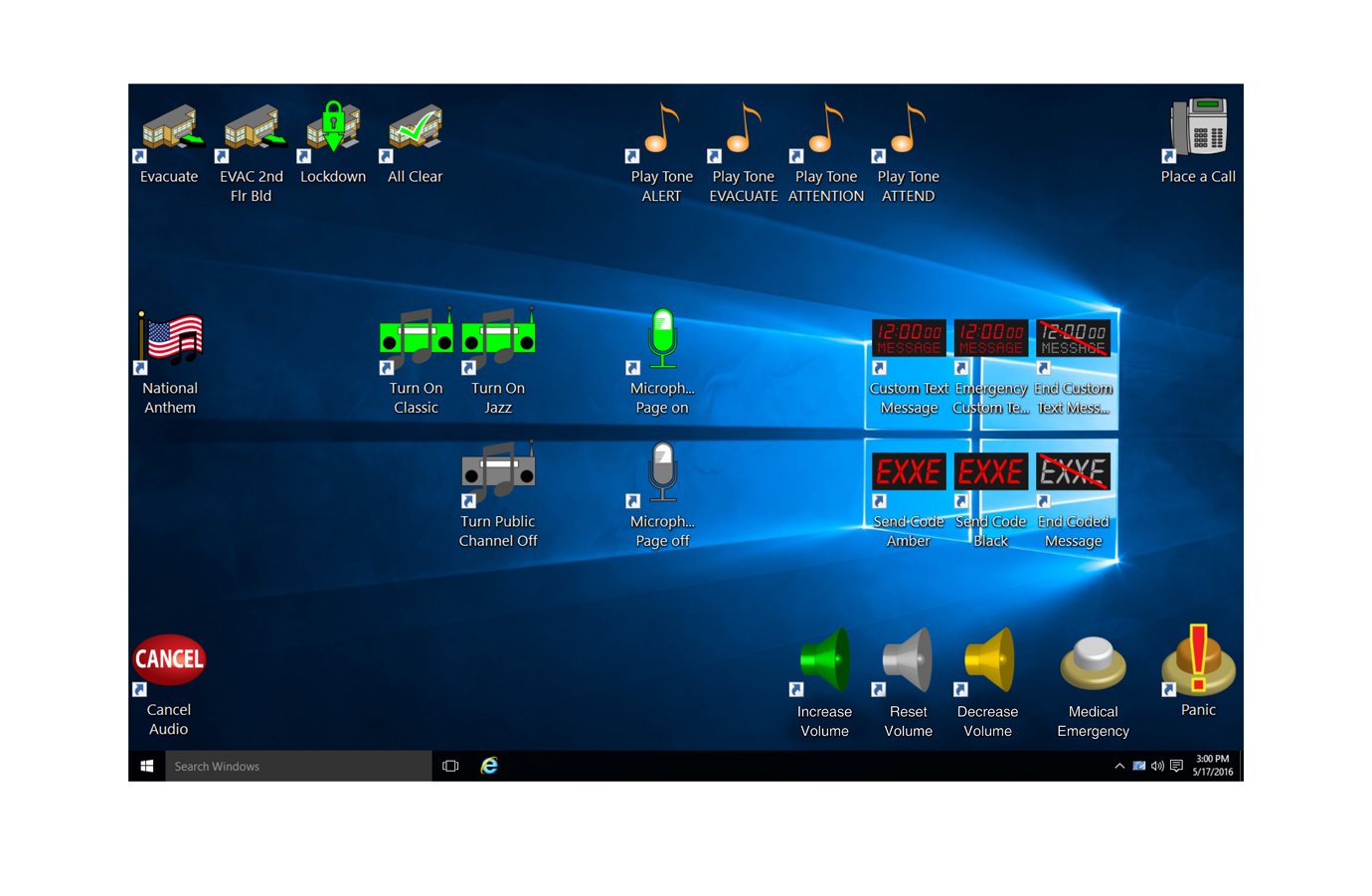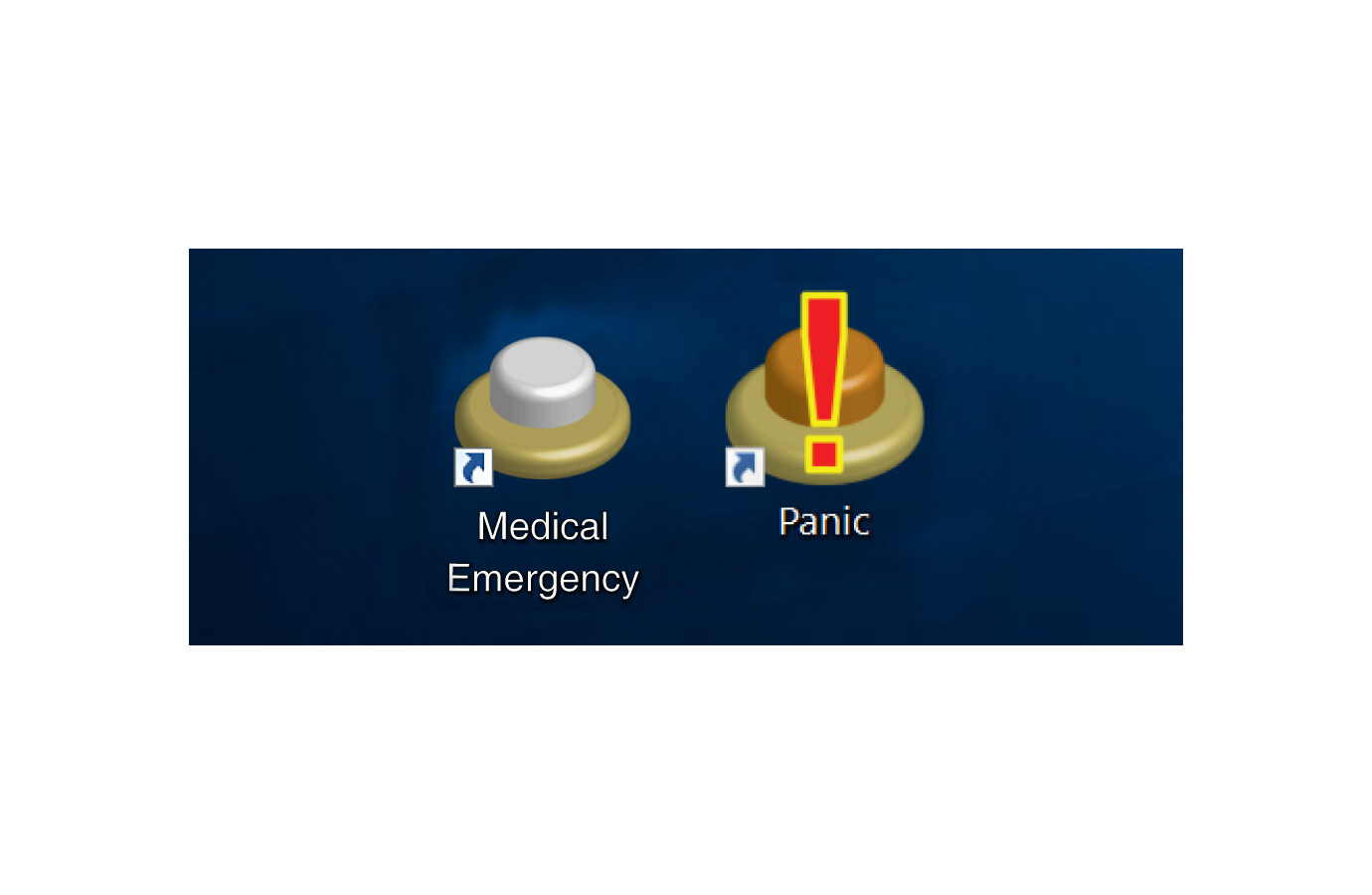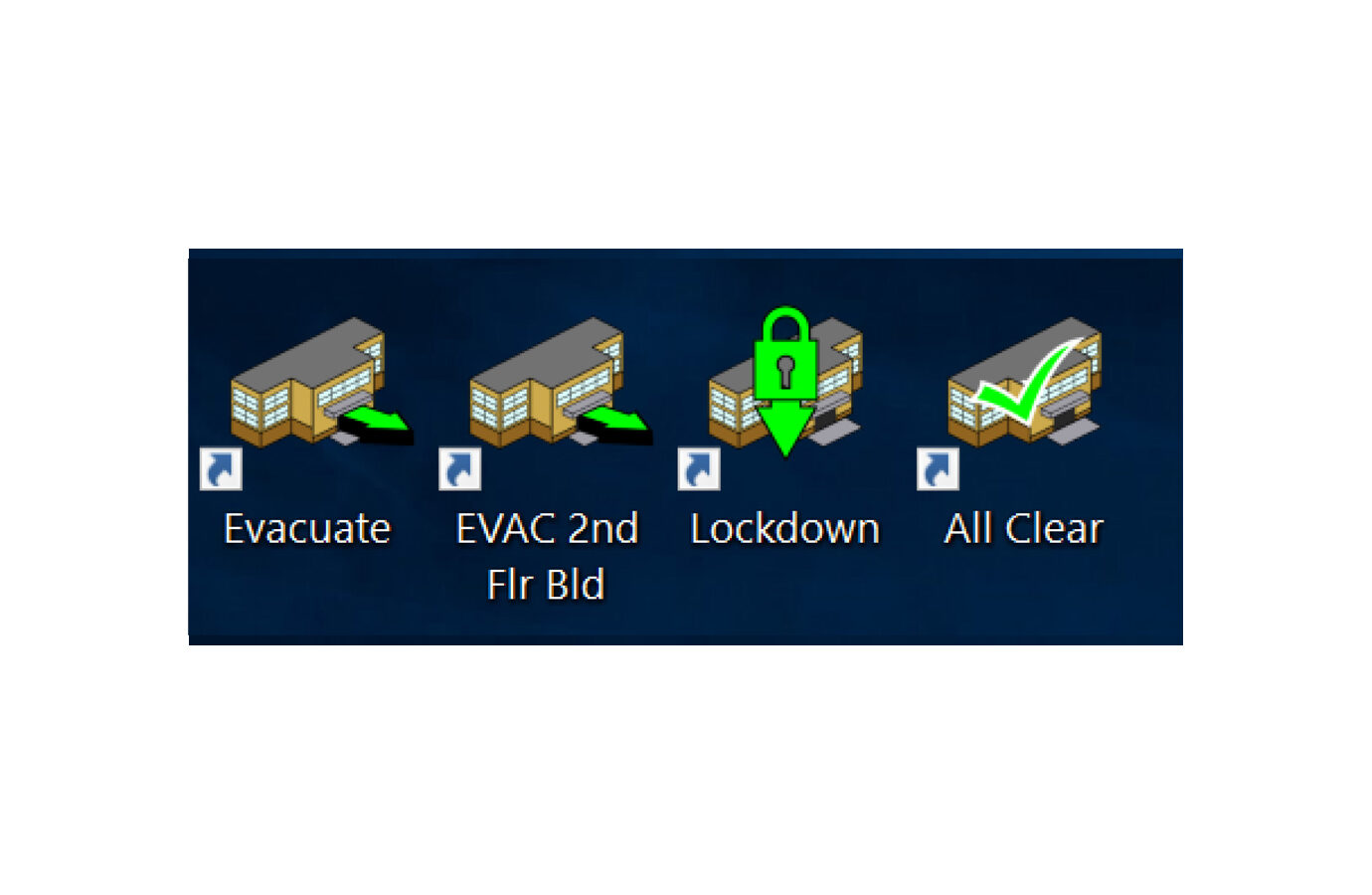 eDesktop
eDesktop is a software application that allows your desktop to act as a graphical user interface for the eSeries communication system.
Shortcuts to files containing command interface protocol instructions for eSeries operations are configured as desired and allows administrative operations to be performed with a simple mouse click.
---
Use Your Desktop as a Graphical User Interface for eSeries Communication Operations
eDesktop can generate a pre-programmed series of user operations from a single action, reducing time and increasing efficiency.
Combined with the scripting feature introduced by the eCI Control Interface, perform sophisticated multi-step operations with a simple point and click.
Shortcuts can activate virtually any eSeries function by simply clicking on the shortcut icon. These include activating: alerts, audio distributions, coded and plain text messages, intercom operations, and more.
A number of default scripts are used to generate customized shortcuts according to the needs of a facility. These shortcuts are then placed directly on the Windows desktop or another desired file folder or network location.
Features
Allows Windows users to interact with the eSeries communication system and quickly initiate operations
Uses Microsoft Windows as a graphical user interface
Assigns eSeries operations to desktop shortcuts
On-the-fly user input for custom clock message distributions
Use Scripting and Group Zone features for simple control of sophisticated multi-step operations
Desktop Panic Button with keyboard shortcut
Call directory to quickly and easily place calls
Automatically logs interaction with eSeries system
Integrates with Telecor's DWConnect for automatically generated SMS messages, Windows computer popups, and/or emails
Confirmation prompt for operations
Companion to the eCI Control Interface
---
We are here to assist you throughout your project life cycle. Let's get started!
Schedule a Webinar
eDesktop: Schedule a Webinar
eDesktop: Schedule a Visit