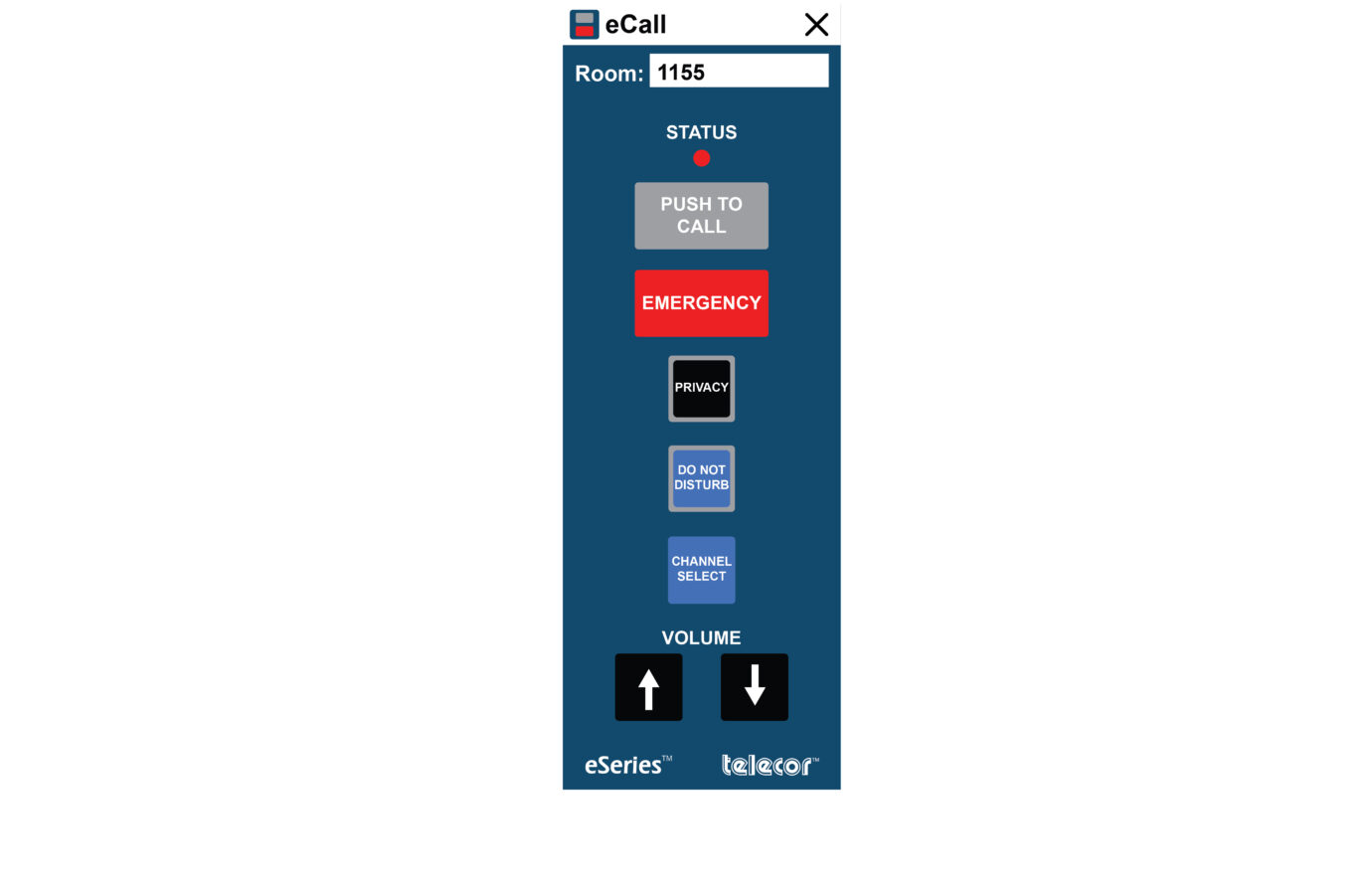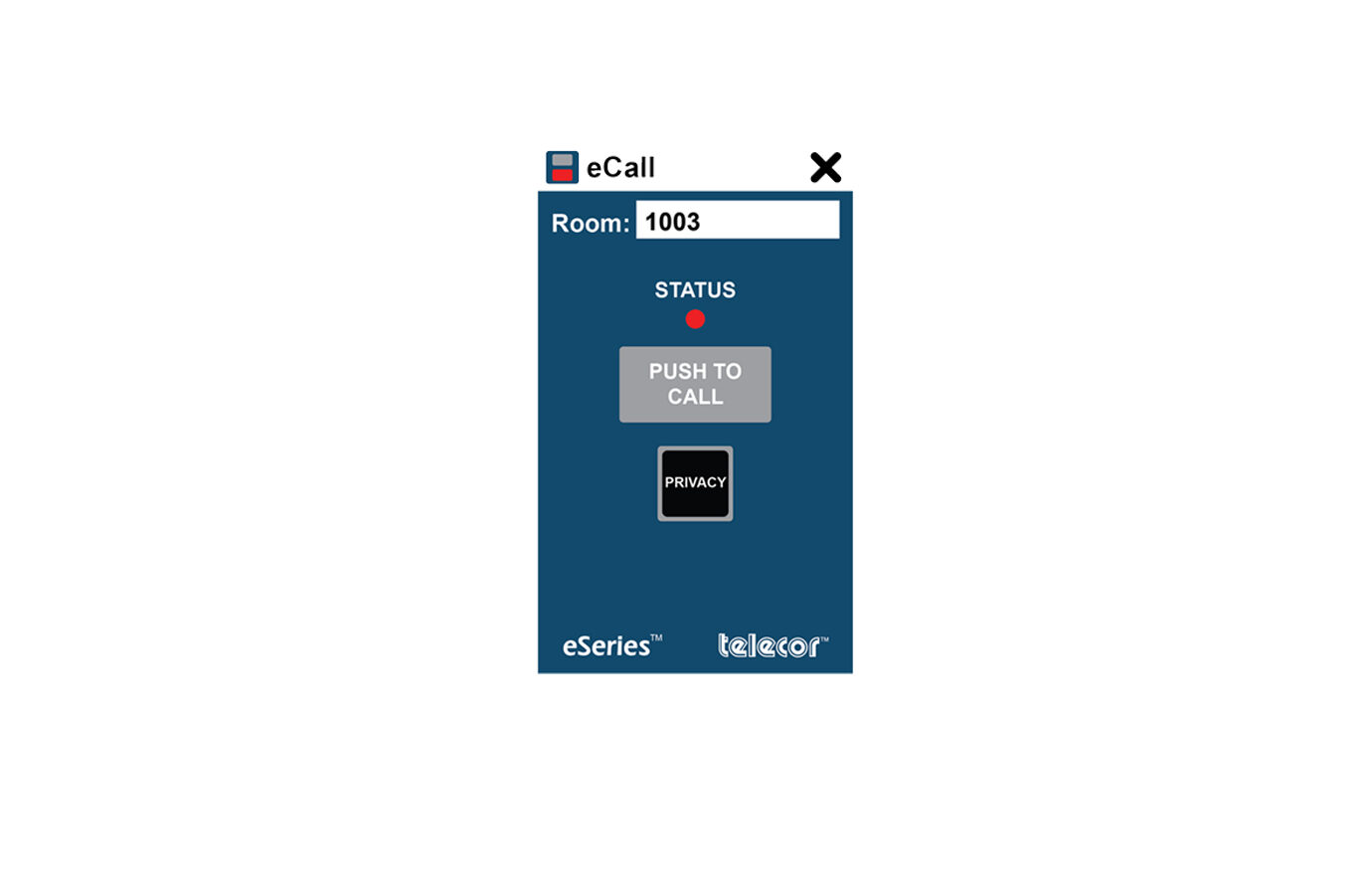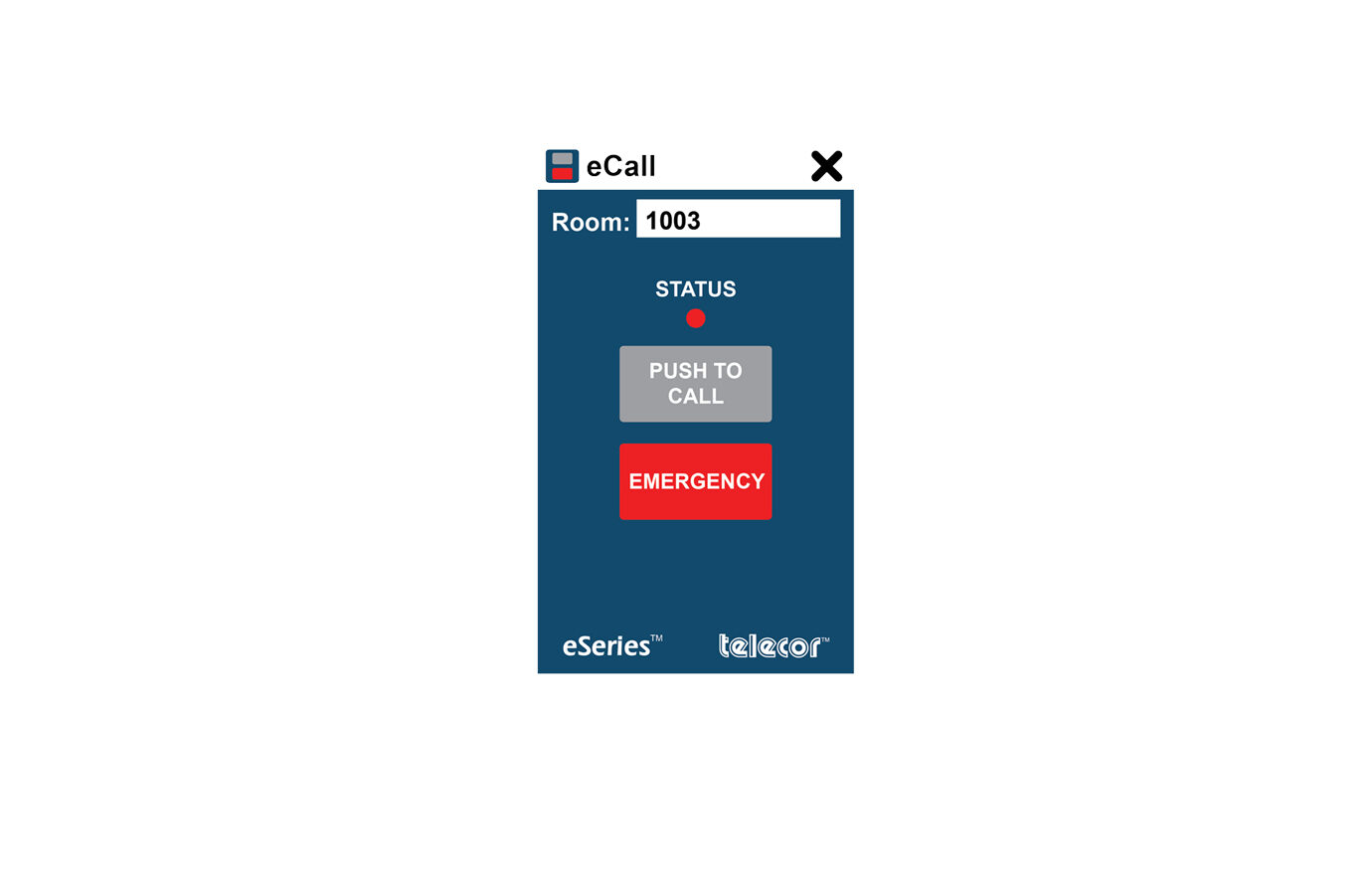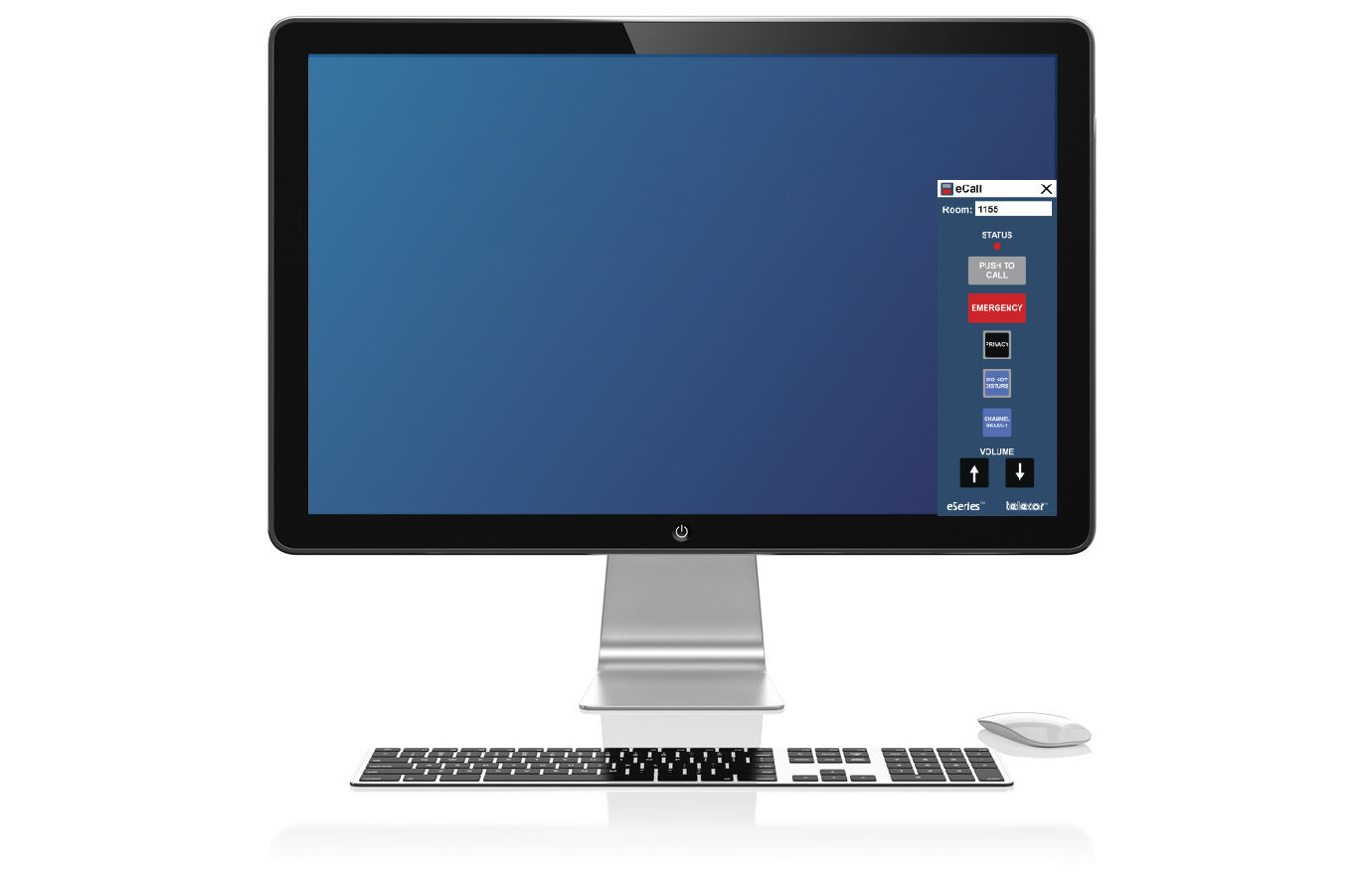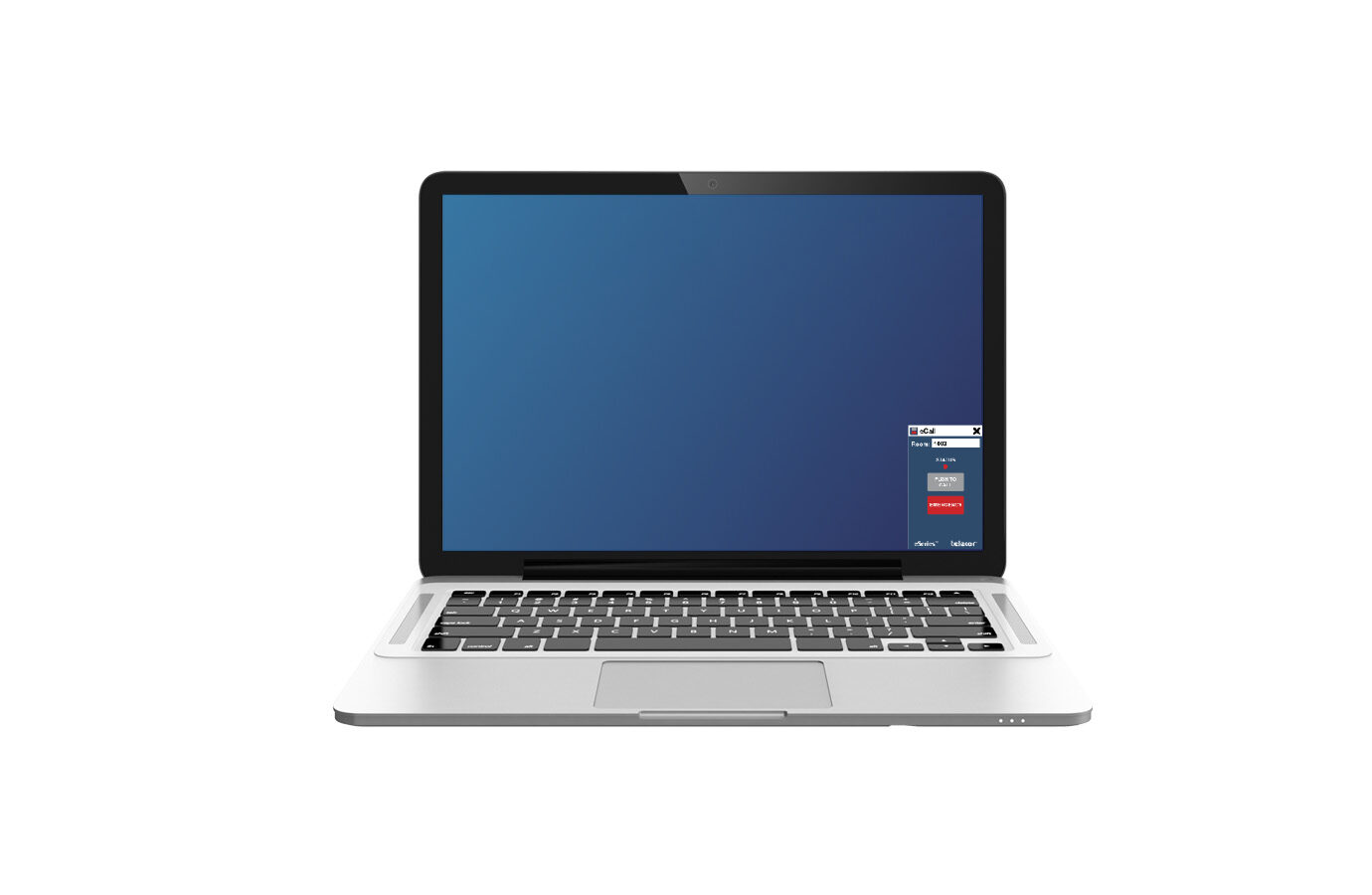 eCall
eCall is a virtual call station that provides call-in capabilities from your work station.
Calls are placed by clicking on the virtual call button on the PC Screen. This initiates a call to an eConsole and when answered, voice communications are instantly established with the caller.
---
eCall Details
Virtual Call Station on Your Desktop
Designed to mimic the look and behavior of physical eCS series call stations, eCall features interactive and animated virtual buttons which react to user inputs such a mouse click or finger press on touch screen devices.
eCall can be customized to combine various buttons and their associate features from different eCS series call station models.
eCall Status LED supports related features including Call Assurance and notification of station related trouble with Status LED blinks.
The application can be deployed on both fixed and mobile PC's. The user is automatically prompted to register their room location when moving from classroom to classroom.
Features
Interactive and animated graphical user interface (GUI)
Displays room number
Mix features of different eCS series call stations onto a single interface
Minimizes to and resides in notification area
Supplements or replaces physical eCS stations
Supports multiple call-in destinations and a separate emergency call-in destination
Compatible with Visual Console for eSeries, DWConnect, and DWConnect LT
Add-on for eMH Master Clock and Message Host
---
---
We are here to assist you throughout your project life cycle. Let's get started!
Schedule a Webinar
eCall: Schedule a Webinar