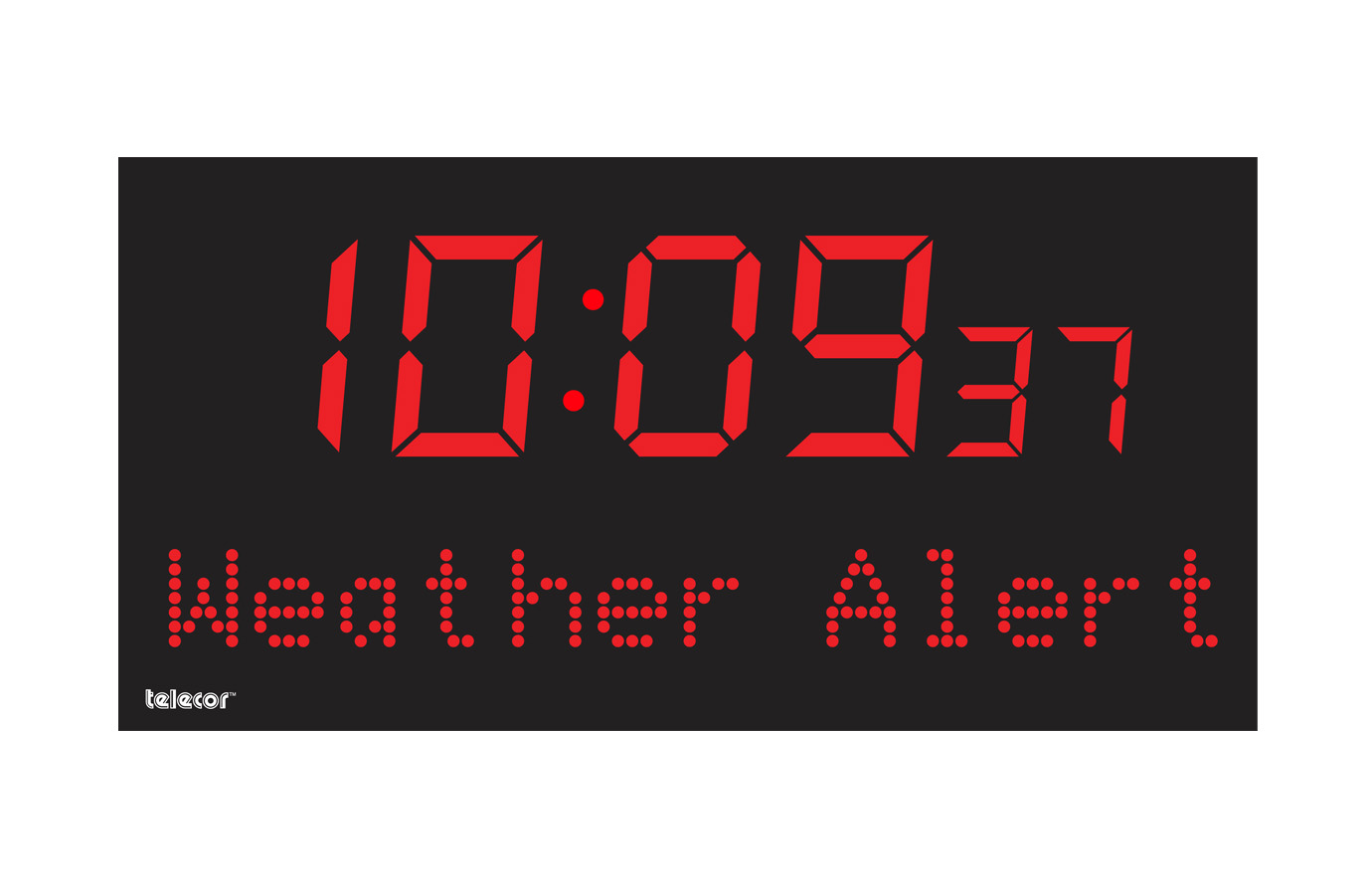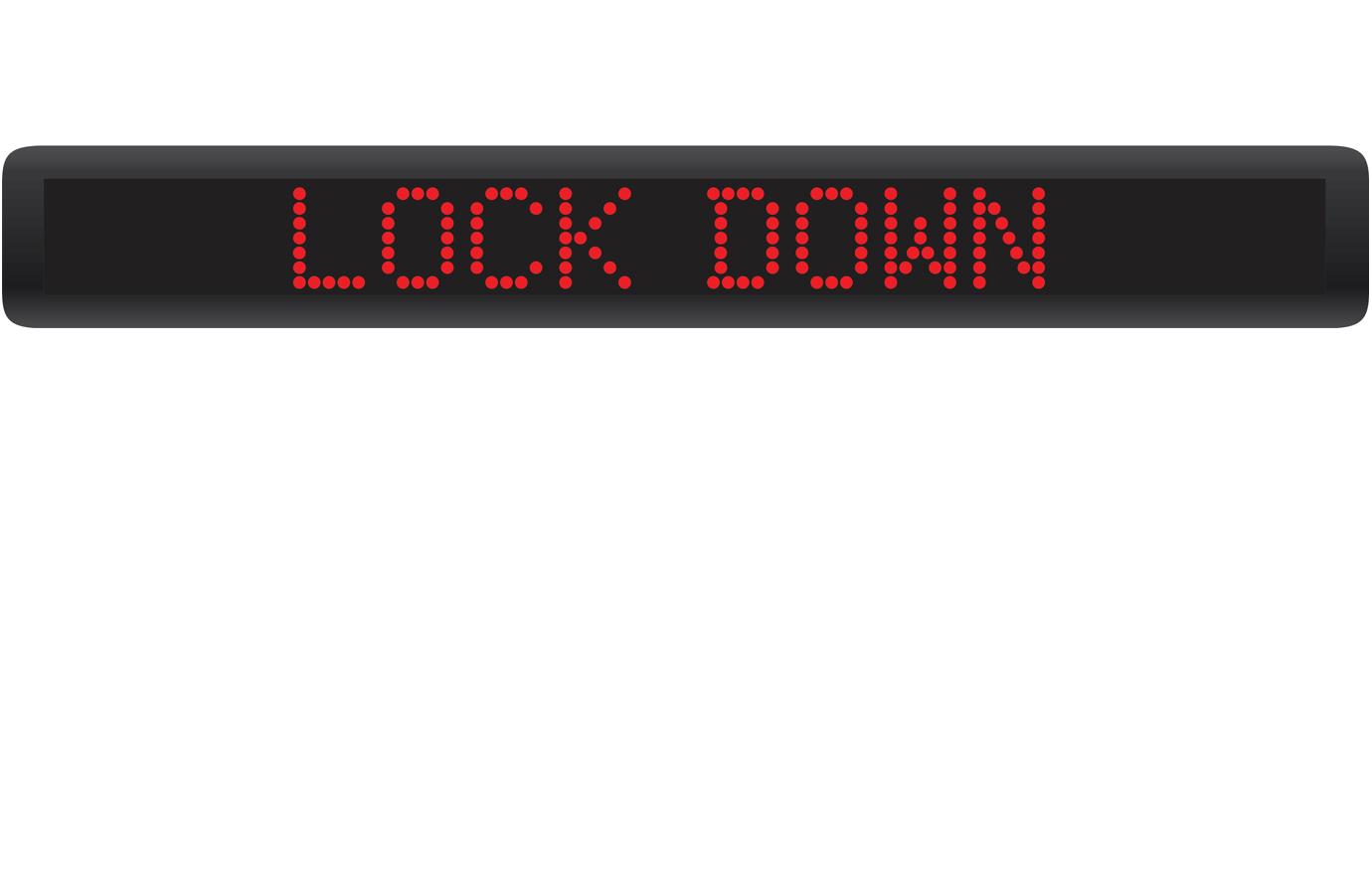 Digital Signage
Our extensive line of reliable digital clocks is designed to make the time and messages visible from a distance and synchronized on the network.
The capabilities and simple network design allow for a number of applications, making it ideal for facilities looking for a straight forward and cost-effective time keeping solution.
---
Digital Signage Details
Reliable bright LED`s with a wide viewing angle in a variety of sizes and mounting styles.
All of Telecor's digital clocks are capable of displaying messages to provide additional visual notification and information. From simple numerical codes to scrolling plain textual messages, the digital clocks deliver important messages where they are needed.
Messages can be activated manually from Visual Console on a computer, a telephone-style console, a call switch or triggering device, or automatically according to a master clock's schedules. Messages can be associated with other operations such as recorded announcements or emergency notifications.
Features
2.5" or 4" clock displays
Wall or ceiling mount
Single or double-face mounting
"Super Bright" LEDs
Automatic time correction
Time and message display
Anti-reflective cover optimizes readability
Wide viewing angle
Elapsed time capabilities, count up/down
Speaker/clock combinations
---
Digital Signage Documents
---
We are here to assist you throughout your project life cycle. Let's get started!
Schedule a Webinar
Digital Signage: Schedule a Webinar
Digital Signage: Schedule a Visit